OLLELLA Review: Pretty Eclairs With Yuzu Yoghurt And Ondeh-Ondeh Flavours
Food SG
OLLELLA Review: Pretty Eclairs With Yuzu Yoghurt And Ondeh-Ondeh Flavours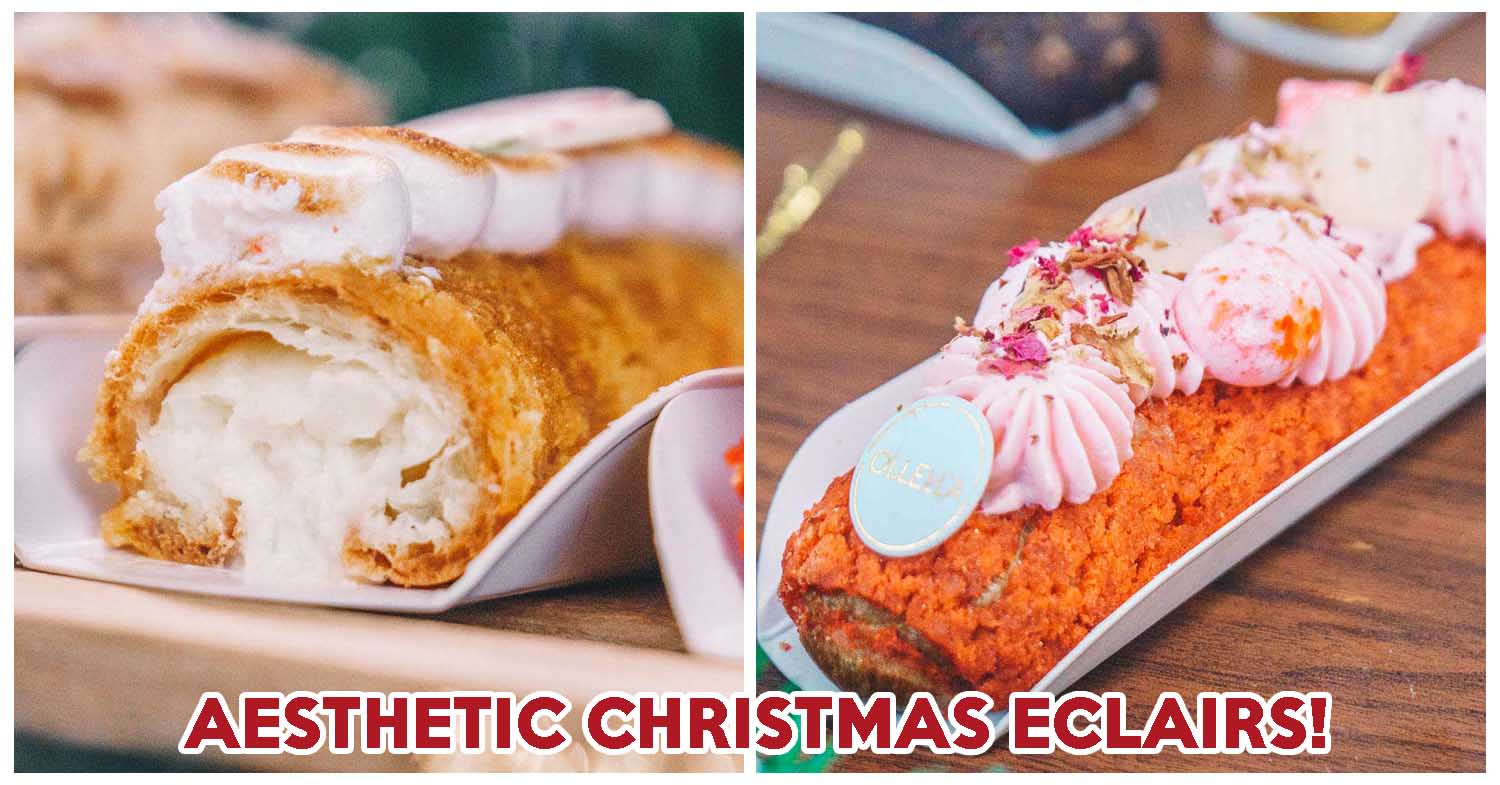 Christmas eclairs and pastries at OLLELLA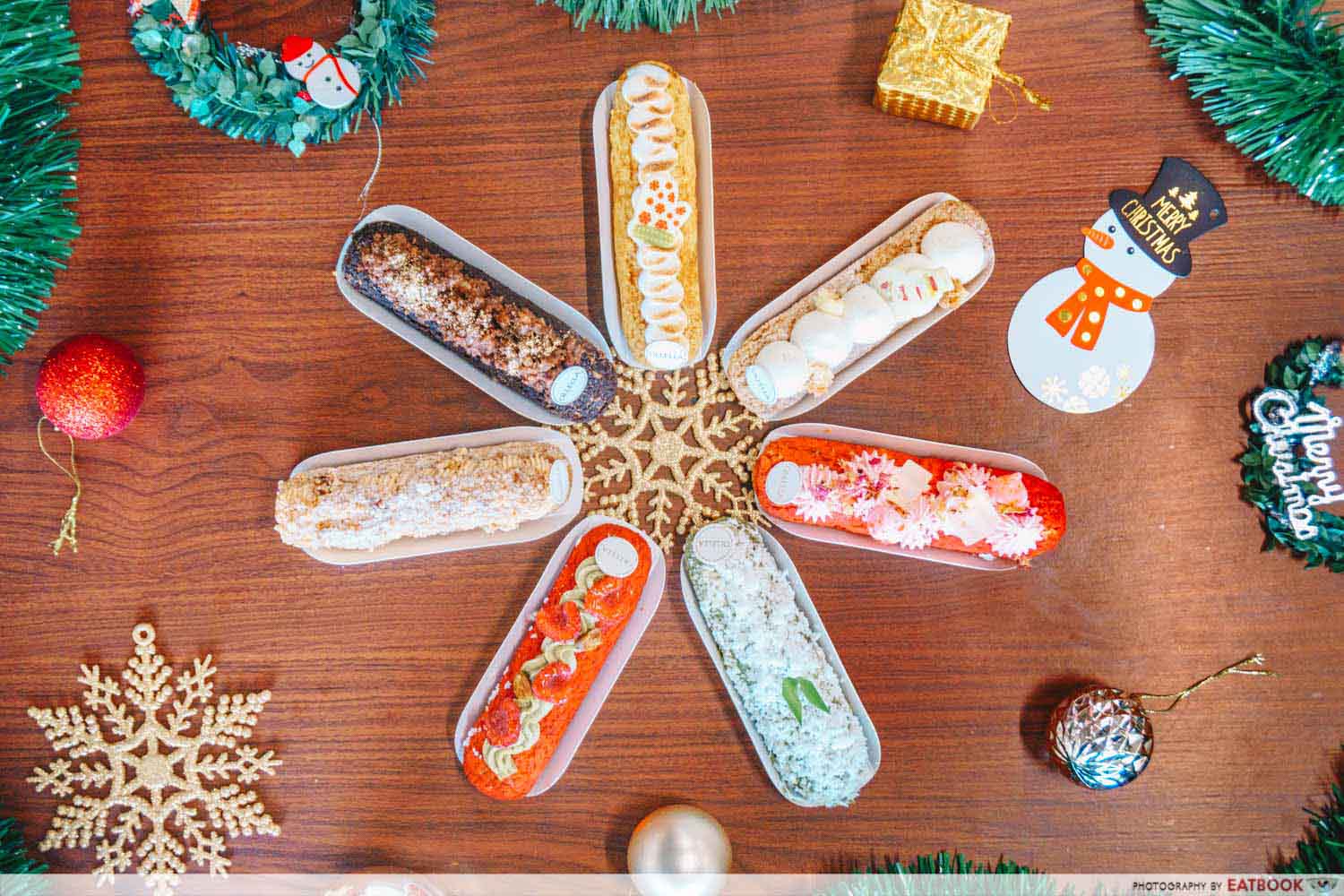 OLLELLA is a local dessert store that sells both traditional Indonesian kueh, and airy Parisian pastries. The store was founded by two sisters, Ollyvia and Marcella Putri. The siblings grew up watching their grandmother make traditional kueh, and were so enthralled by her delicious goodies that they decided to get into the business later in life.
After training in the art of pastry making from French and American chefs, they started up OLLELLA in 2016. The name of the store comes from two halves of the sisters' names. Ollyvia and Marcella.
This year, the patissier introduced a new range of eclairs for Christmas. Some of the decadent desserts have the same flavours as their signature choux puffs, but a couple of new flavours have been brought to the table.
Before I got a taste of the eclairs, I was already impressed by the kaleidoscope of colours and toppings. There were lines of torched meringue, green pistachio icing on a vivid red crust, white coconut shavings, and dollops of pink cream present on the assorted range of eclairs. Seeing that many colourful snacks was a real feast for the eyes. We chose the 7