Jia Li Seafood Soup Review: Umami Crayfish And Seafood Soup Hidden At Aljunied
Food SG
Jia Li Seafood Soup Review: Umami Crayfish And Seafood Soup Hidden At Aljunied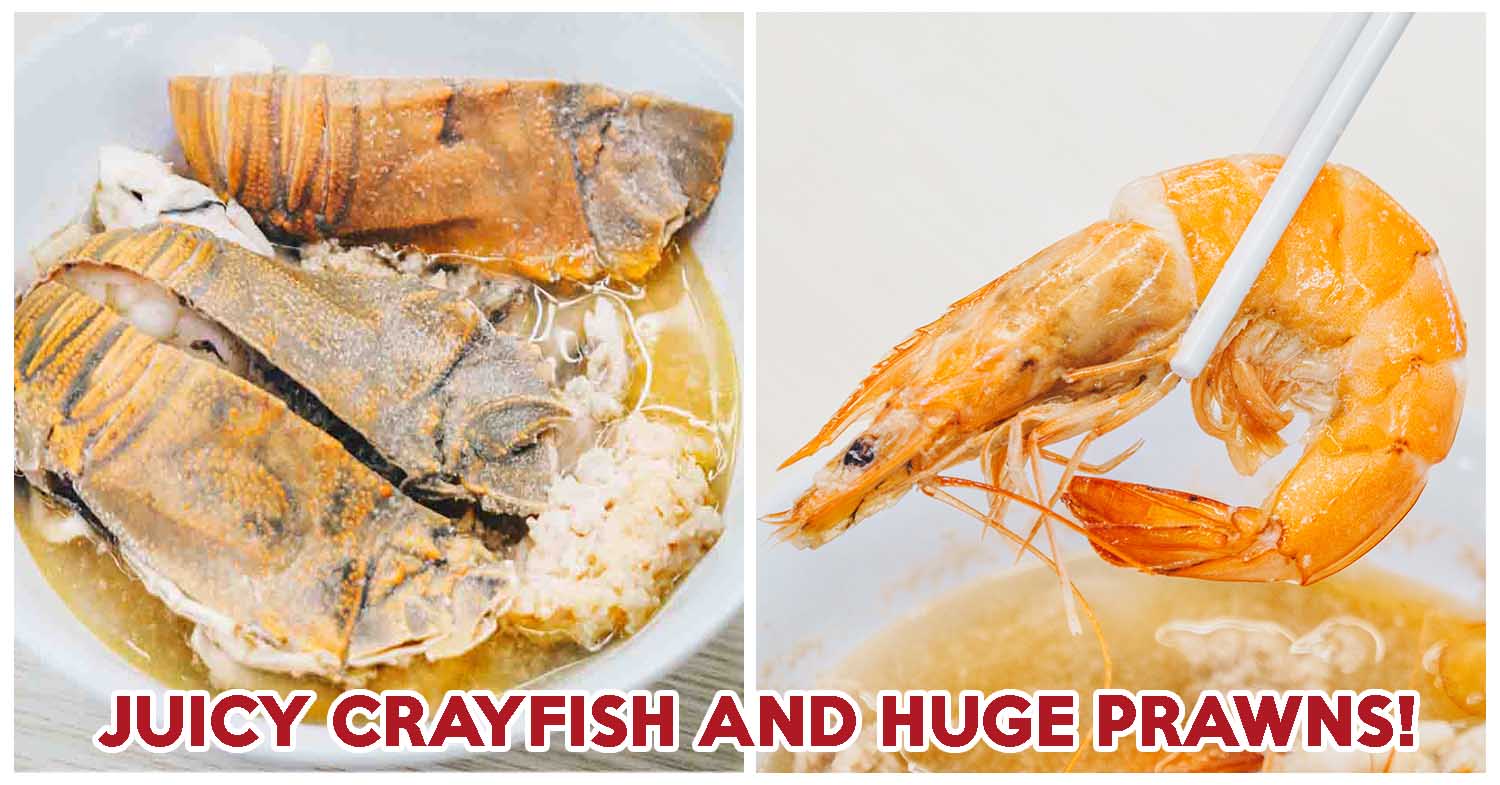 Generous portions of crayfish at Jia Li Seafood Soup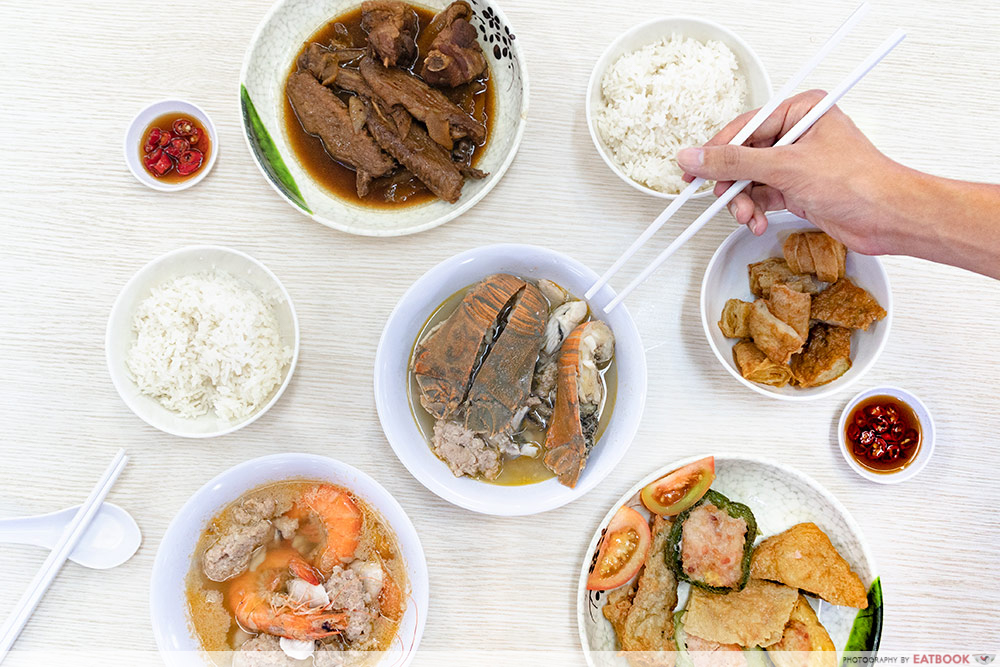 A bowl of light-tasting, Teochew sliced-fish soup is what you'll get at most hawker centres and food courts. However, a more modern take on seafood soup has sprung up in the past decade or so, focusing on adding more premium ingredients into the mix to make a delicious, rich broth. Jia Li Seafood Soup is one of these stalls.
Jia Li Seafood Soup was once known as 'Sin Kee Seafood Soup', which was located all the way back at their Marsiling outlet. I used to frequent the Marsiling branch, and I'd go down to get lunch with my family every Saturday. It's a familiar, comforting taste, and I remember those times fondly. The original owners moved here to Aljunied, leaving the Marsiling branch in the hands of their friends.
The stall was rebranded to 'Jia Li' to match the name of the coffeeshop that it moved to. The owners also manage three other stalls in the shop, which sell bee hoon, zi char, and Western food.
Food at Jia Li Seafood Soup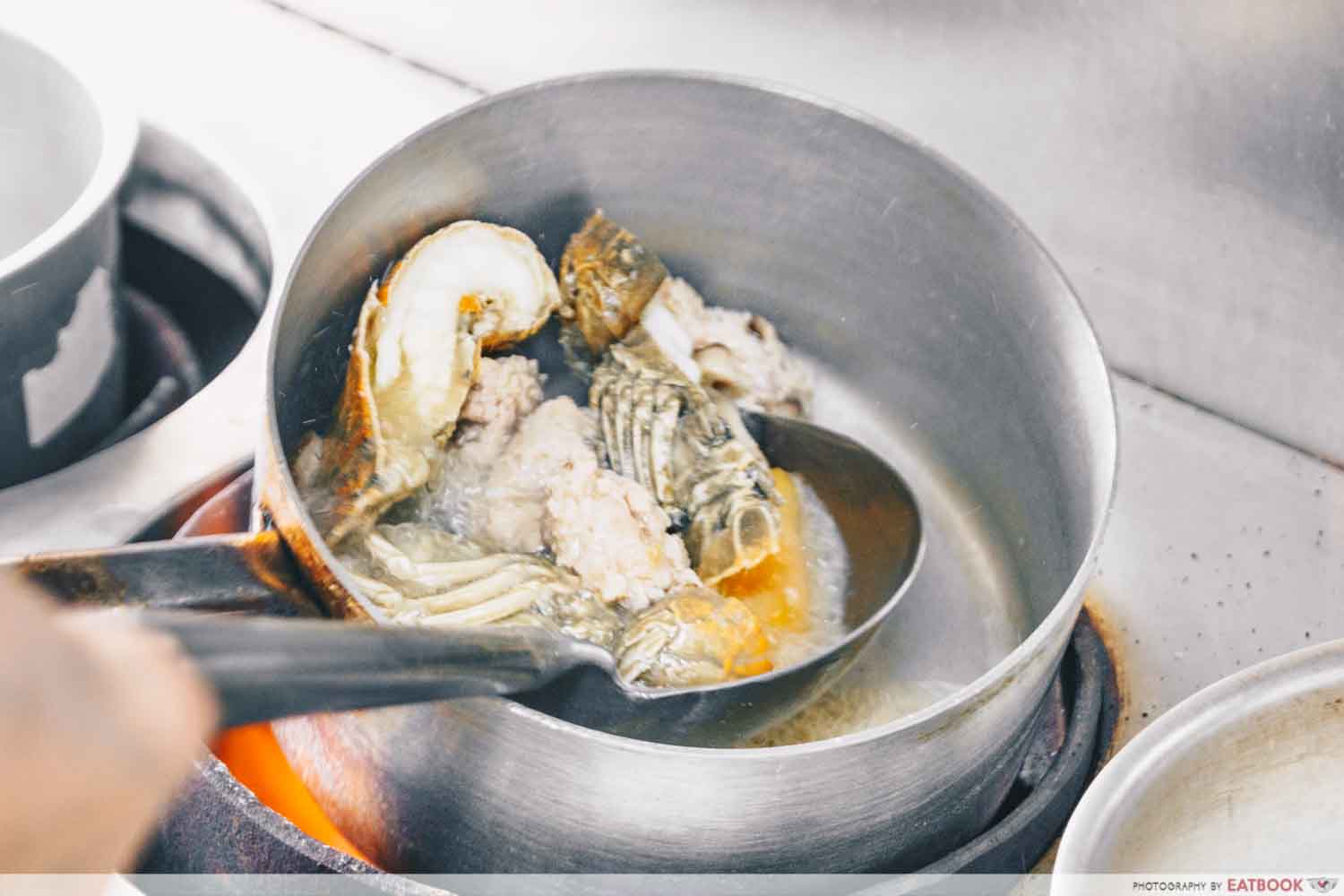 Before being plated, the ingredients for each serving were tossed into a pan that contains a shallow