Shake Shack Outram Has New Items Including Black Sesame Concrete And Buttermilk Chicken Burger
Food SG
Shake Shack Outram Has New Items Including Black Sesame Concrete And Buttermilk Chicken Burger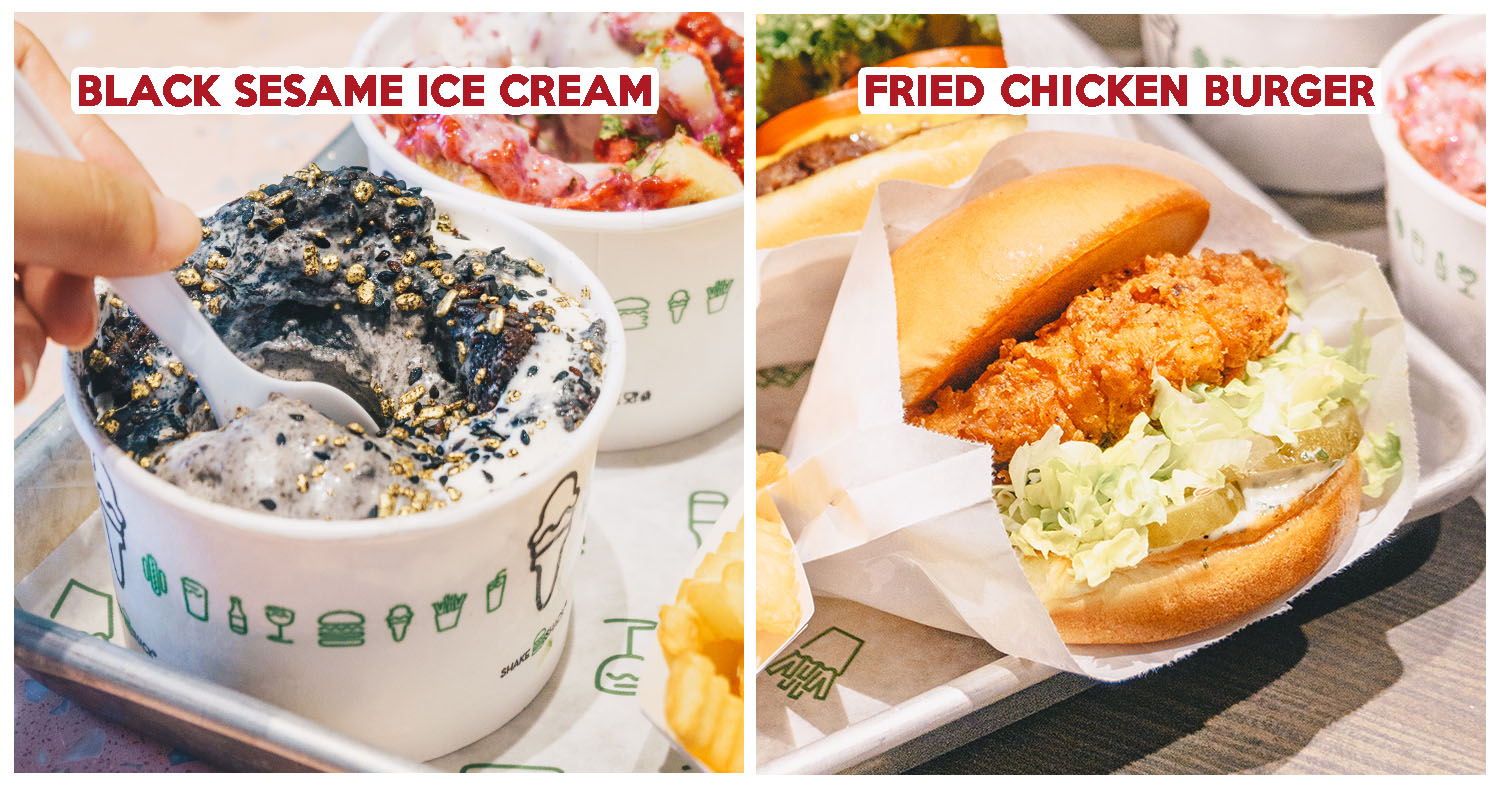 Shake Shack at Outram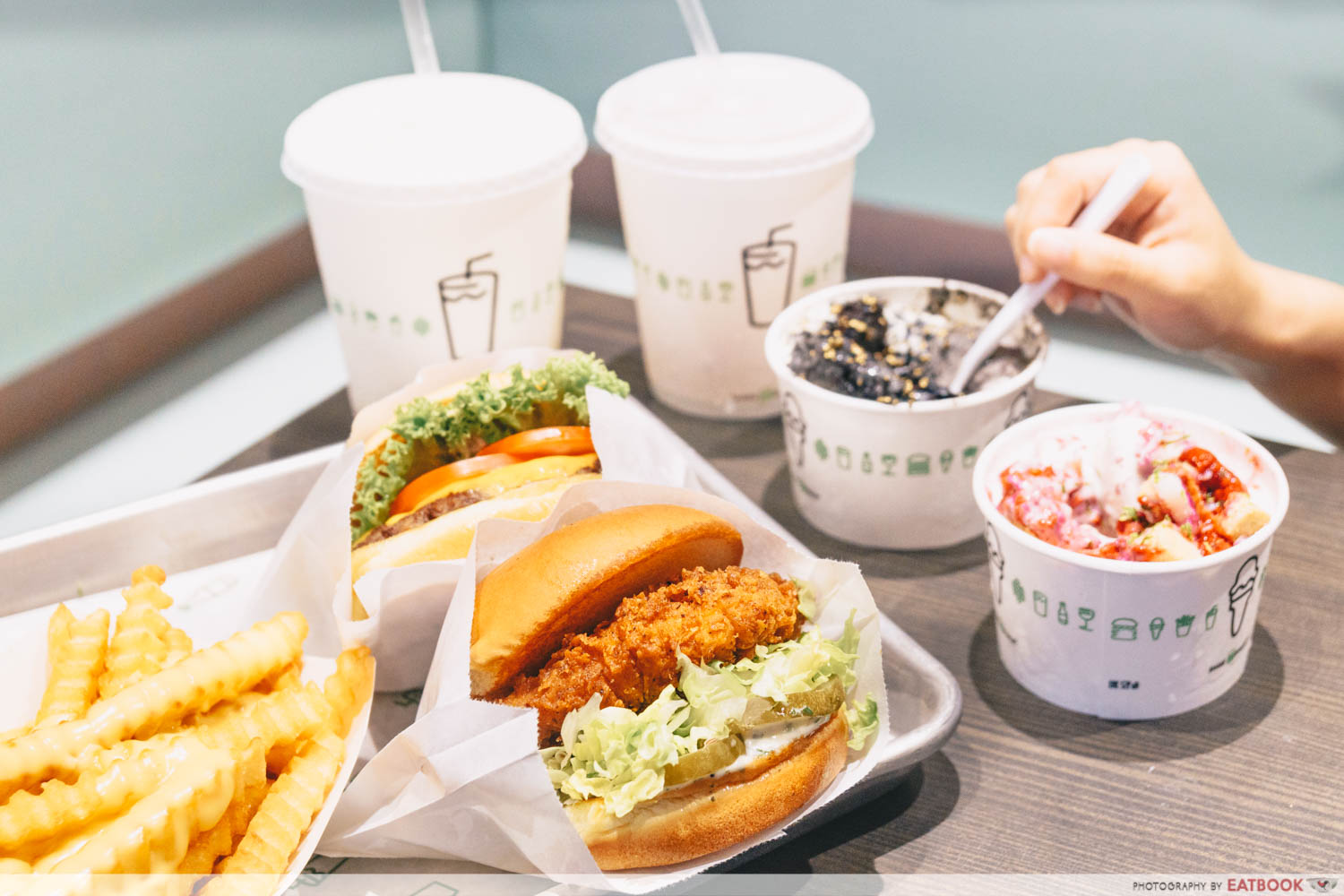 Come this Friday, Shake Shack will open the doors of their second outlet at Outram. Just a stone's throw away from Outram Park MRT Station, this burger chain from New York is the first of its kind.
Shake Shack Review: First Look At Their Signature Burgers, Pandan Milkshake And Gula Melaka Ice-Cream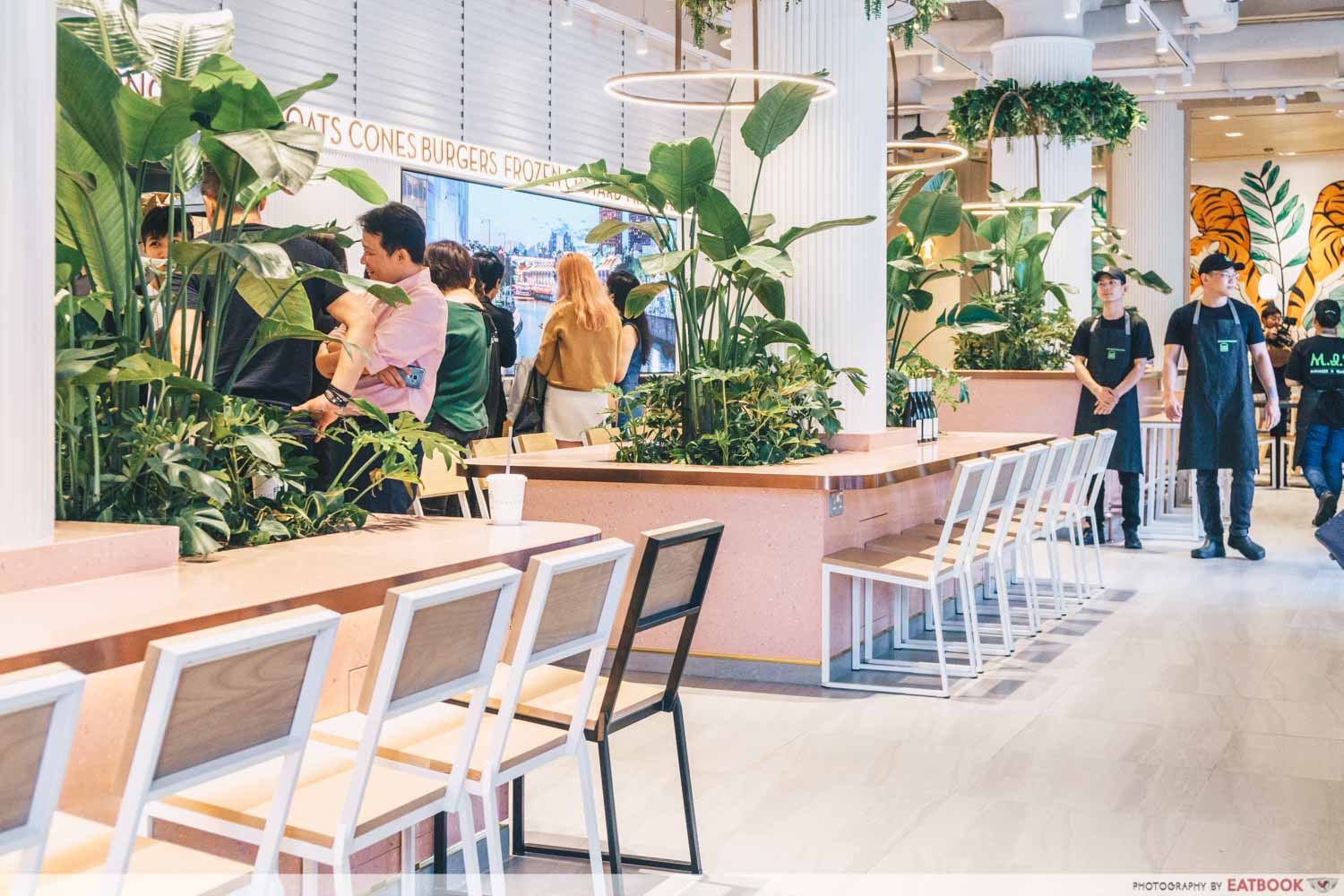 Instead of the usual green and black colour scheme, Shake Shack Outram boasts a pretty ambience with hues of pastel pink and mint, as well as a beautiful tiger mural which pays homage to the old Tiger Balm factory it now occupies.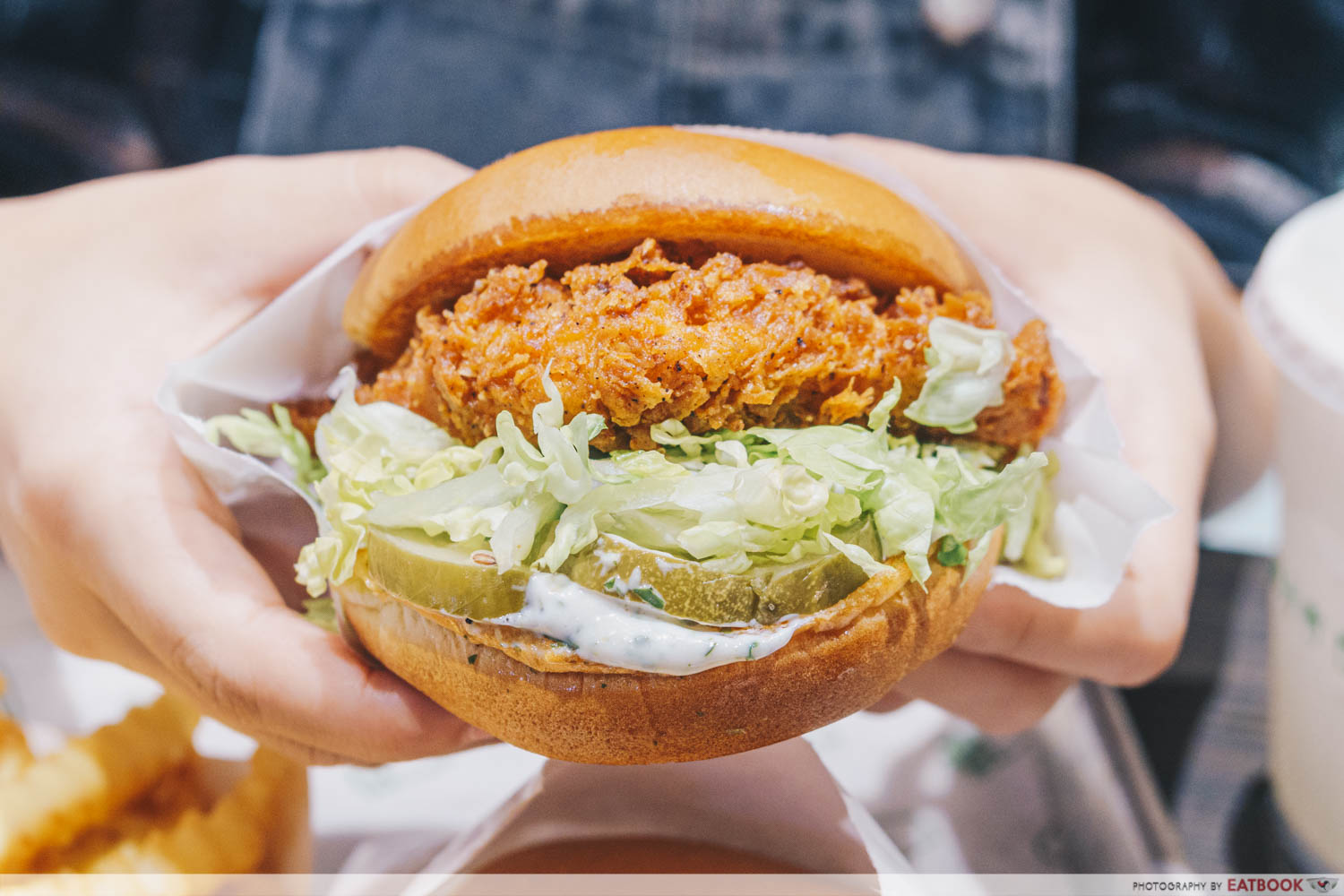 Other than a highly IG-worthy backdrop, new additions to Shake Shack's second outlet include their exclusive Chick' n Shack burger ($9.20). Singapore is the first country in the region to offer this 100% natural chicken burger.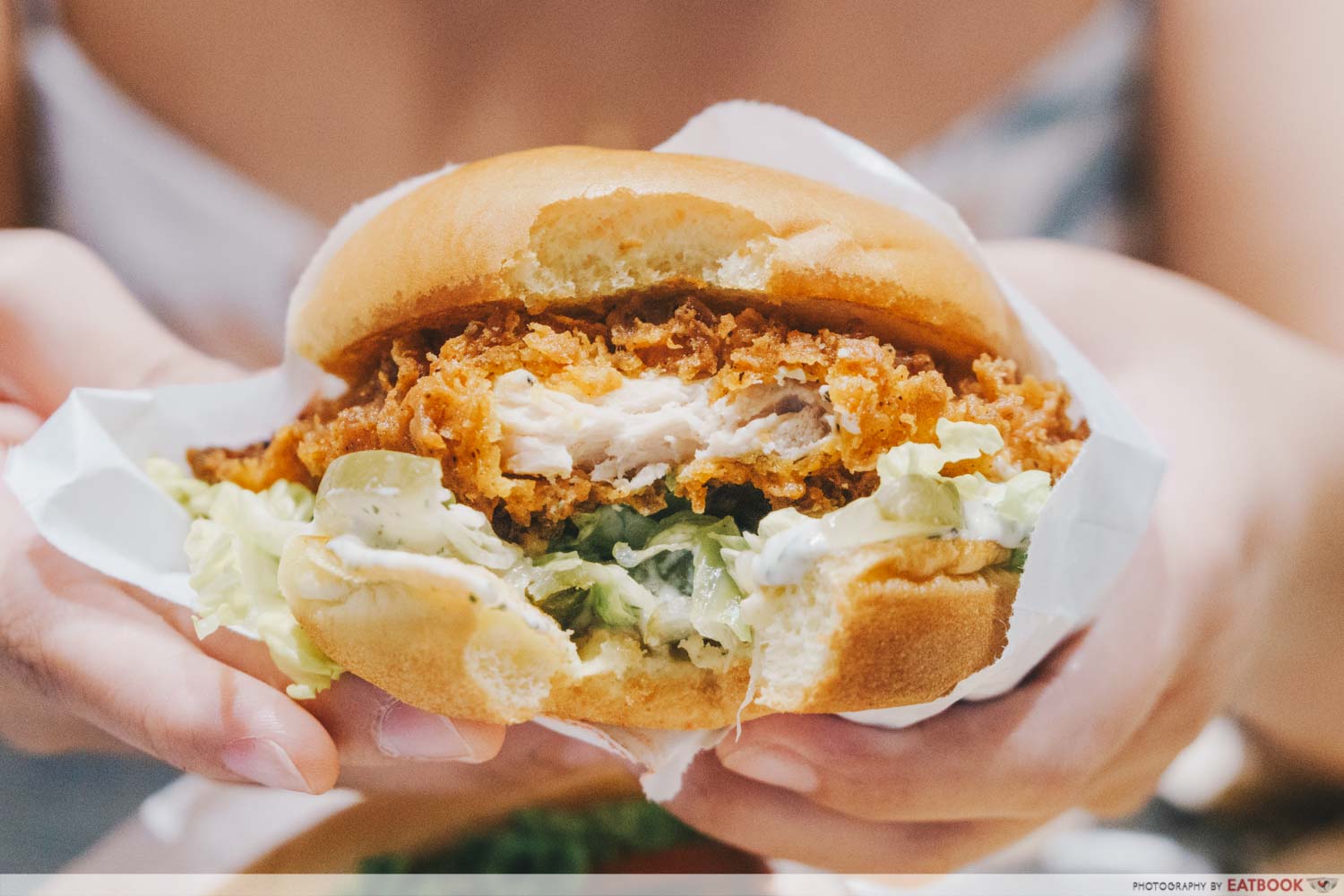 Marinated in a bath of buttermilk, the chicken breast patty is tenderised to a tee—resulting in a crunchy, deep-fried breading followed by soft and juicy meat. Pickles, lettuce, and a light mayonnaise-based sauce spike each bite of the burger with added texture and flavour, cutting any tinge of greasiness down a notch.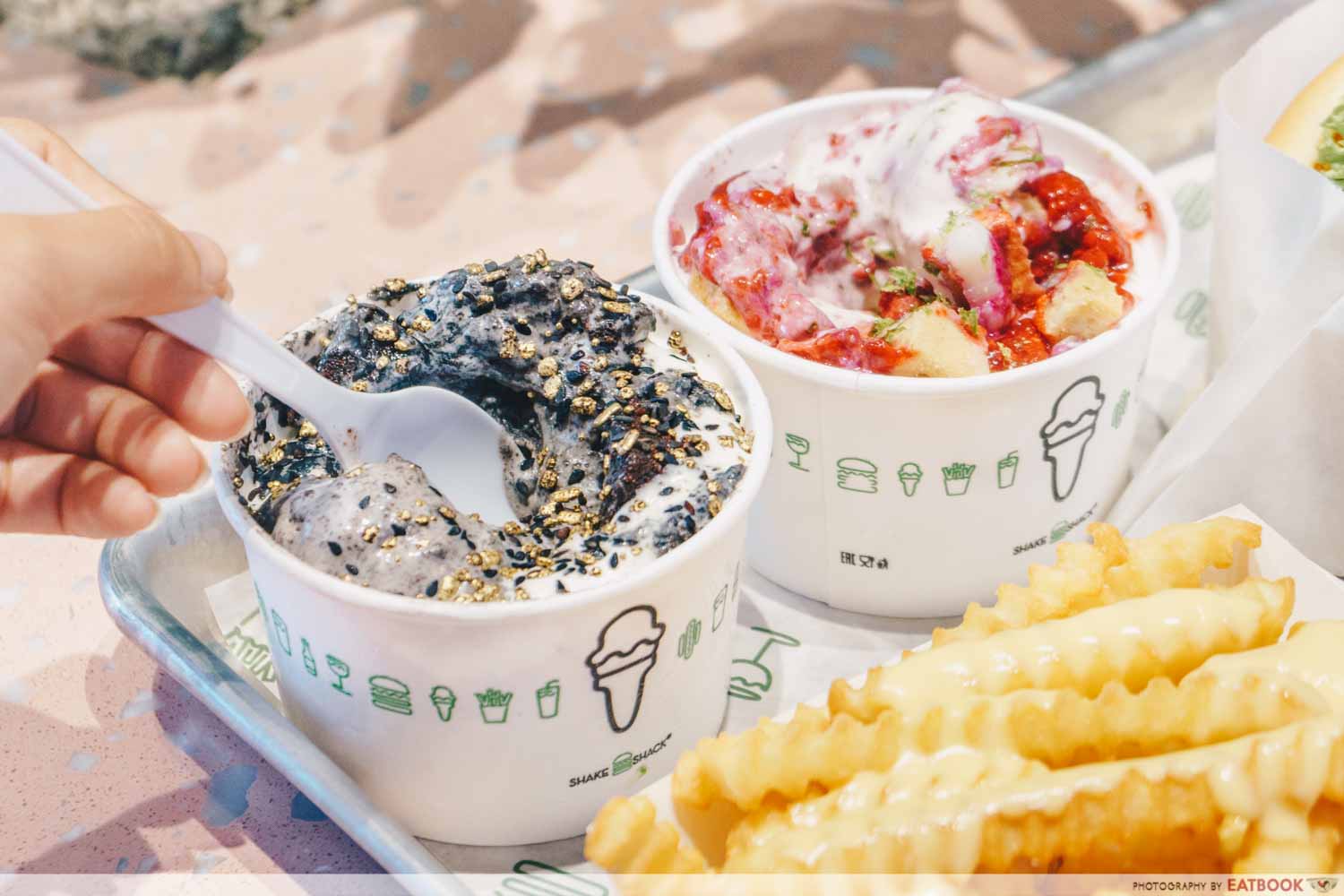 Those looking to end their meal