Ippin's Tonkotsu And Shoyu Instant Ramen Come With Legit Japanese Noodles At Only $1
Food SG
Ippin's Tonkotsu And Shoyu Instant Ramen Come With Legit Japanese Noodles At Only $1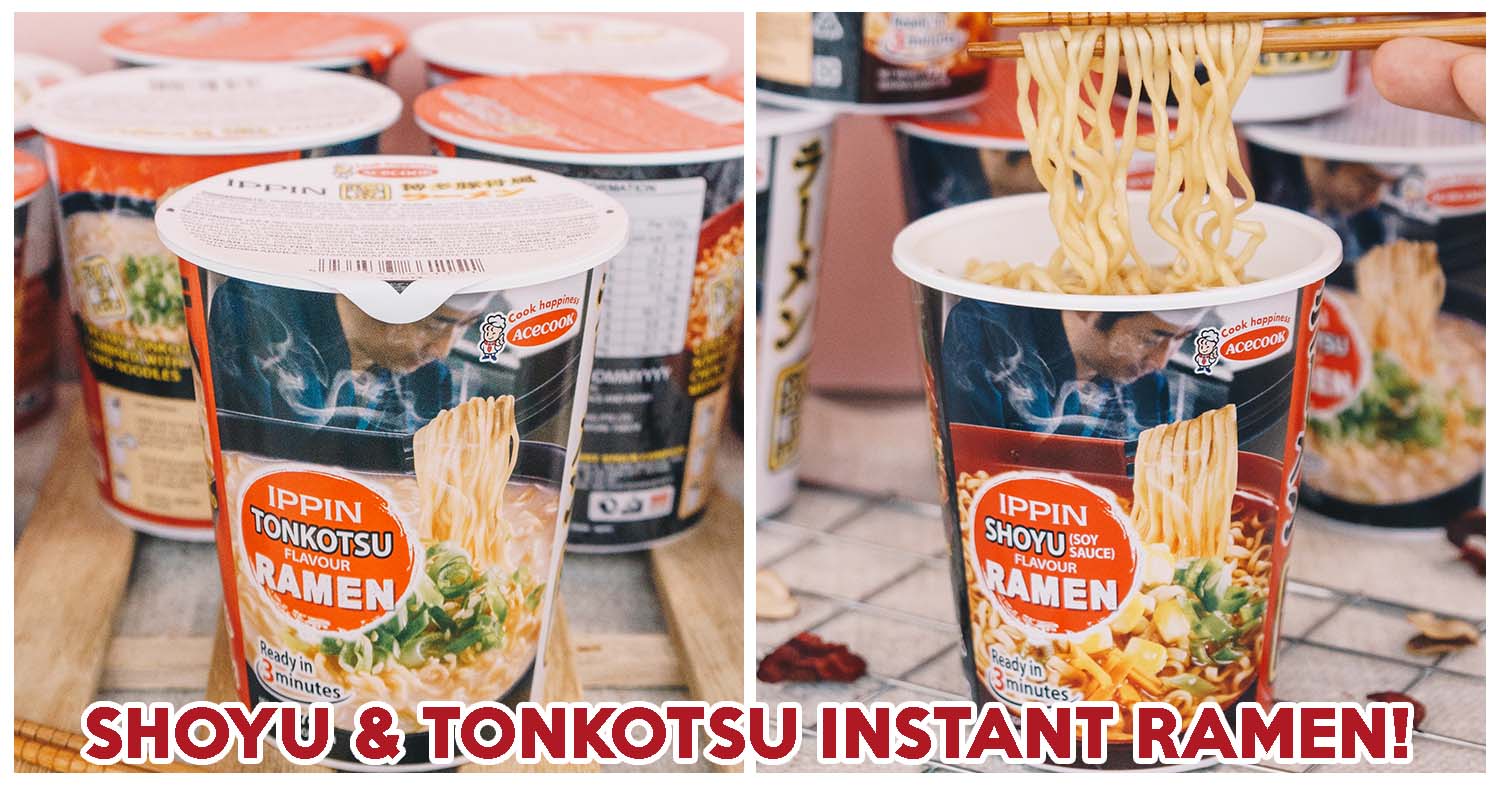 Ramen house favourites with Ippin instant ramen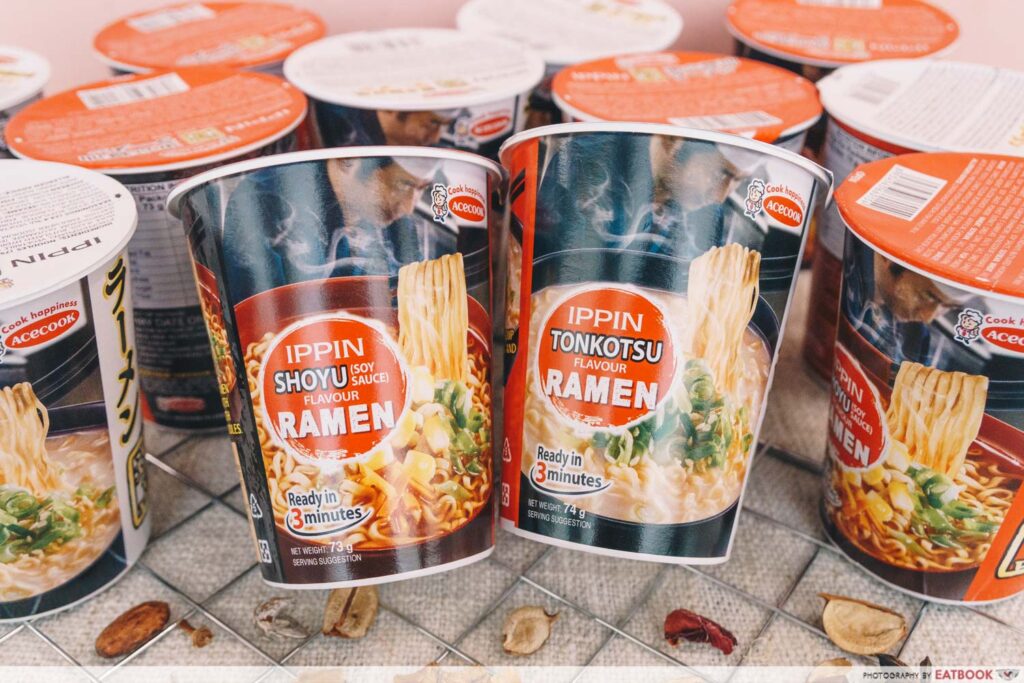 Instant noodles are a dime a dozen in supermarket shelves, but finding one that's done in the classic Japanese ramen style is as difficult as looking for that elusive piece of salmon sashimi in a lo hei. Ippin instant ramen is a range of instant noodles that serves up ramen house favourites.
There are two flavours in this range: Shoyu and Tonkotsu. Each cup costs $1.50, but there's a special promotion from 6 to 13 February 2020 where you can get two cups for $2 at selected FairPrice stores and FairPrice Online.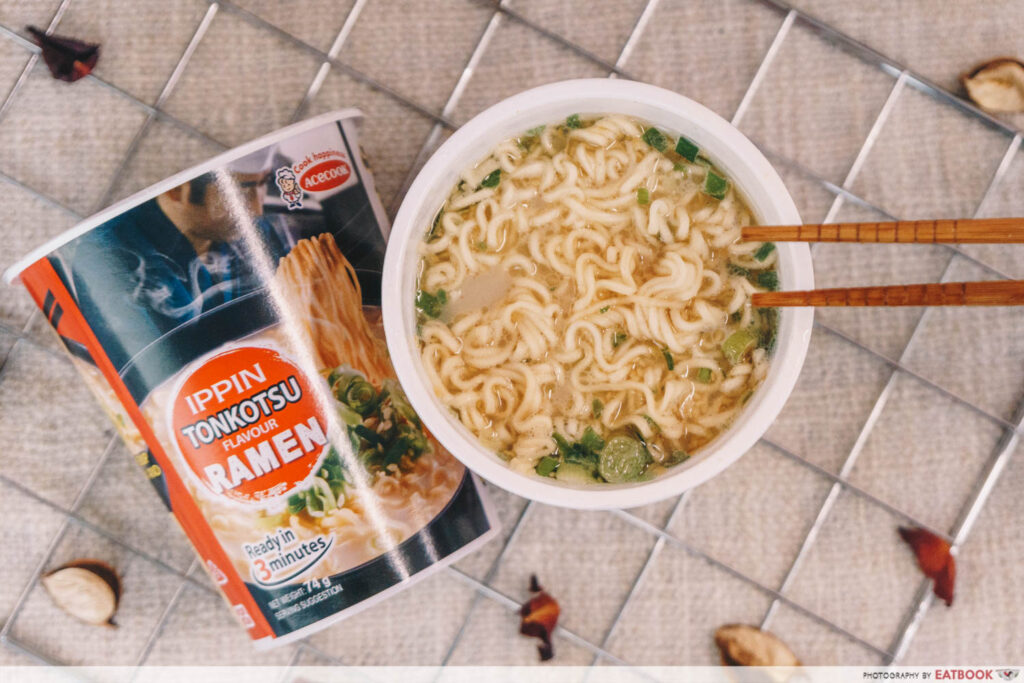 The Tonkotsu will be familiar to lovers of the thick and creamy Hakata-style ramen. It comes with thin white noodles, along with a cloudy full-bodied soup. Dried spring onions can also be found inside, and they add a pop of colour that brightens everything up.
The smooth noodles have a good amount of bounciness, and the rich seasoning oil gives it a pleasant boost of flavour.
Those with a keen eye will note that the noodle strands are specially cut and selected to suit the soup, with extra-thin noodles pairing up with the tonkotsu variant. This gives it