Hyang Yeon Korean Restaurant Review: $12 Lunch Set With Bibimbap And Grilled Meat At Chinatown Point
Food SG
Hyang Yeon Korean Restaurant Review: $12 Lunch Set With Bibimbap And Grilled Meat At Chinatown Point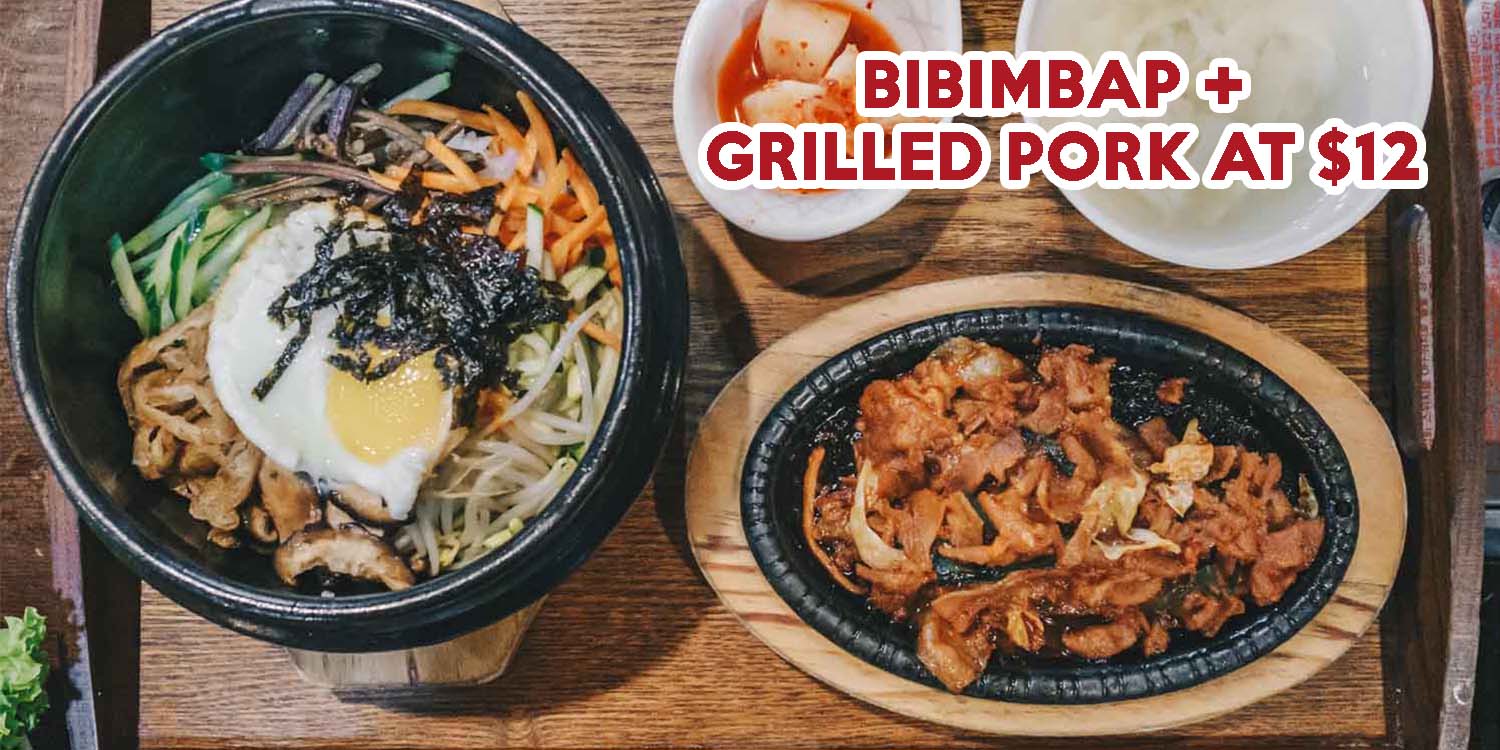 Customisable lunch sets at Hyang Yeon Korean Restaurant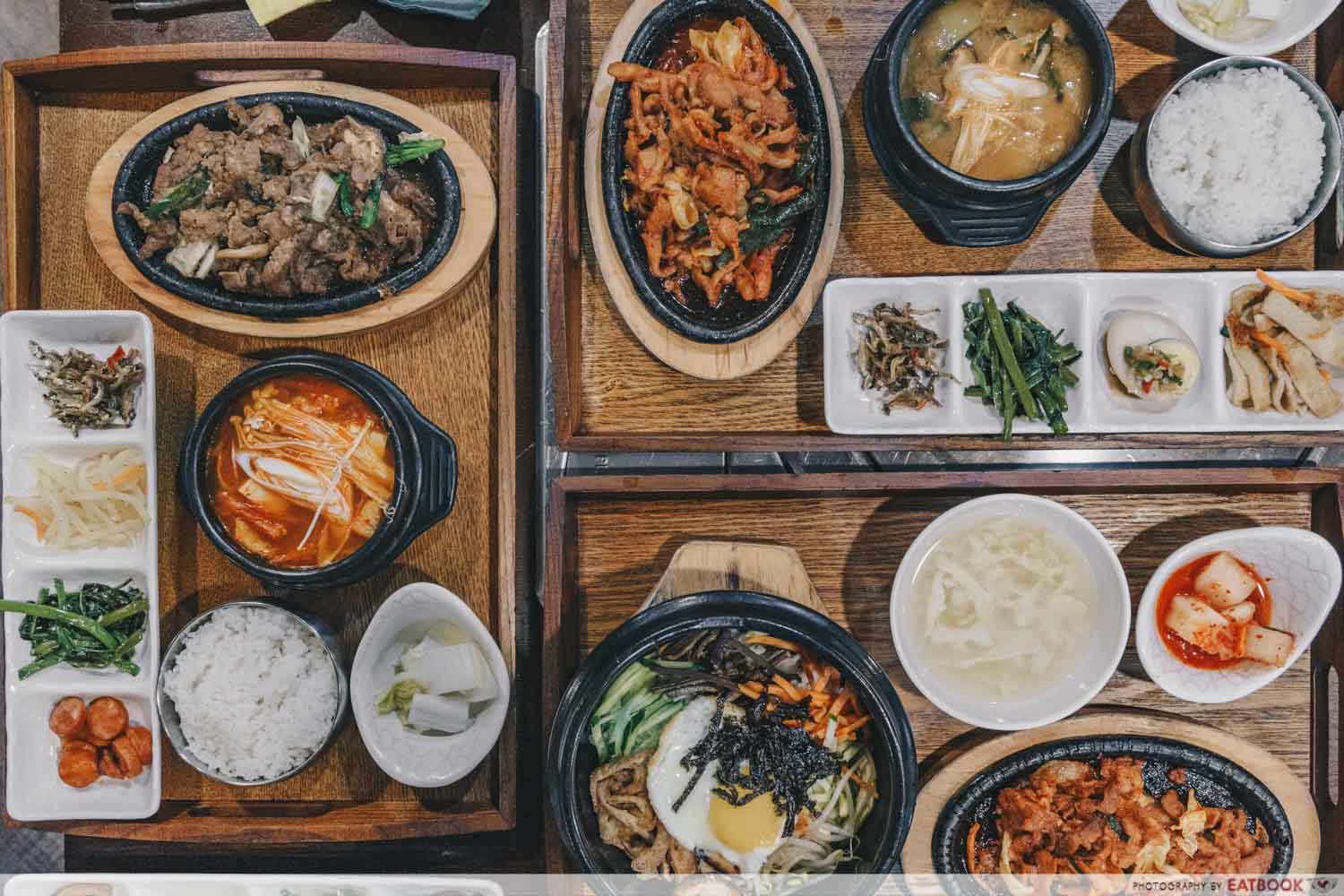 As tasty as it is, Korean food in restaurants tends to be a bit pricey. Dishes such as seafood pancakes and bowls of spicy beef soup tend to be around the $15 to $18 range, and the other main courses can climb even higher. Hyang Yeon Korean Restaurant has one of the best deals around, with a full lunch set costing just $12++. You can add on an extra $1 for one of their special Korean canned drinks.
The restaurant serves traditional Korean food, and currently has two outlets. The one we visited at Chinatown Point focuses on KBBQ, but had a free-flow salad bar and the same lunch set meal as the original branch at Telok Ayer.
Food at Hyang Yeon Korean Restaurant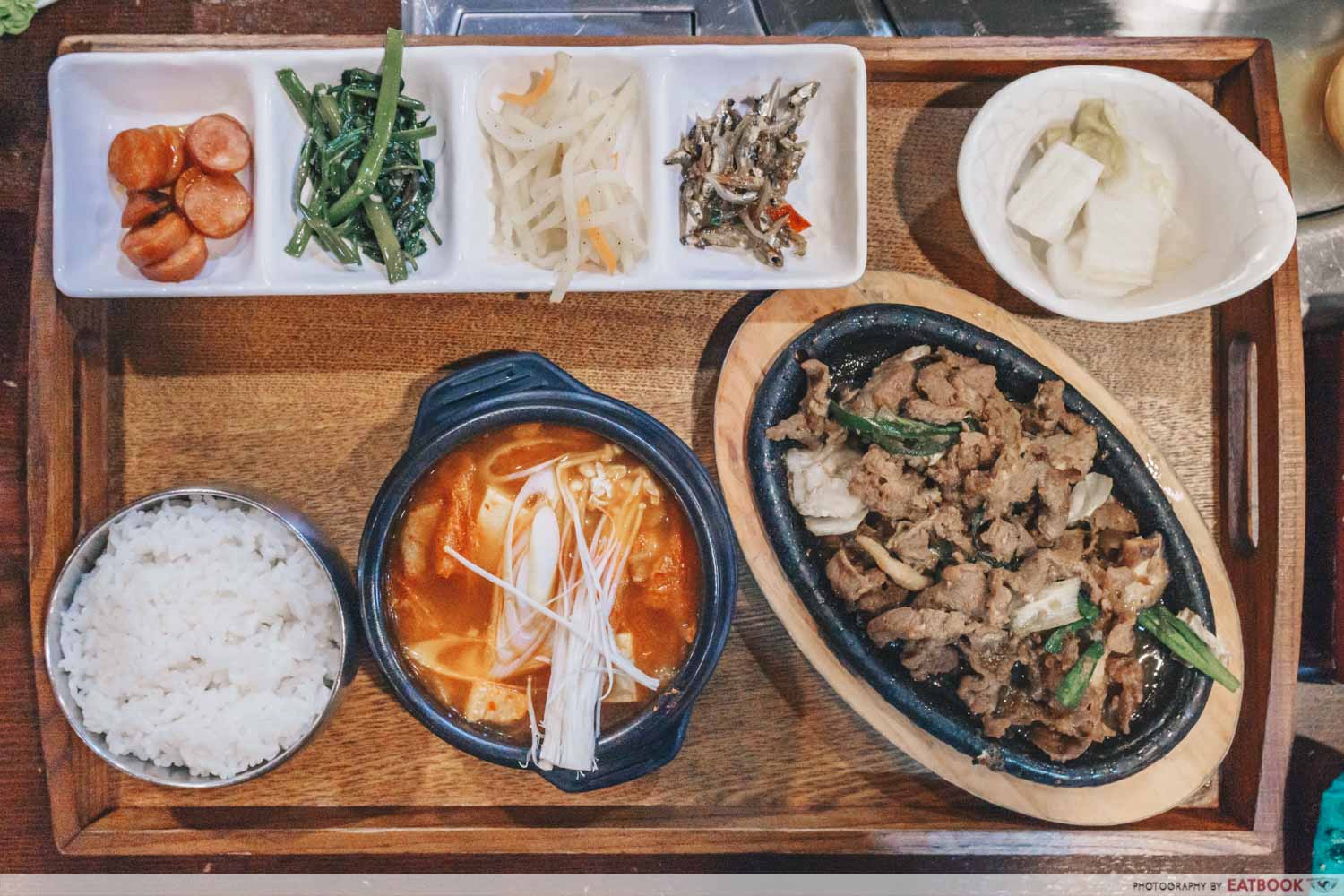 The DIY Lunch ($12++) was the main draw. Each set comes with two main courses, rice, a serving of side dishes, and a free drink. The first main course is either soup or bibimbap, and the second is a hot plate of grilled meat. It's quite a huge spread for $12, and the degree of customisation is impressive.
For the first set meal, we got the