Bober Tea Has 1-For-1 Drinks And Free Metal Straws At All Their Outlets From 1 To 3 Jan 2020
Food SG
Bober Tea Has 1-For-1 Drinks And Free Metal Straws At All Their Outlets From 1 To 3 Jan 2020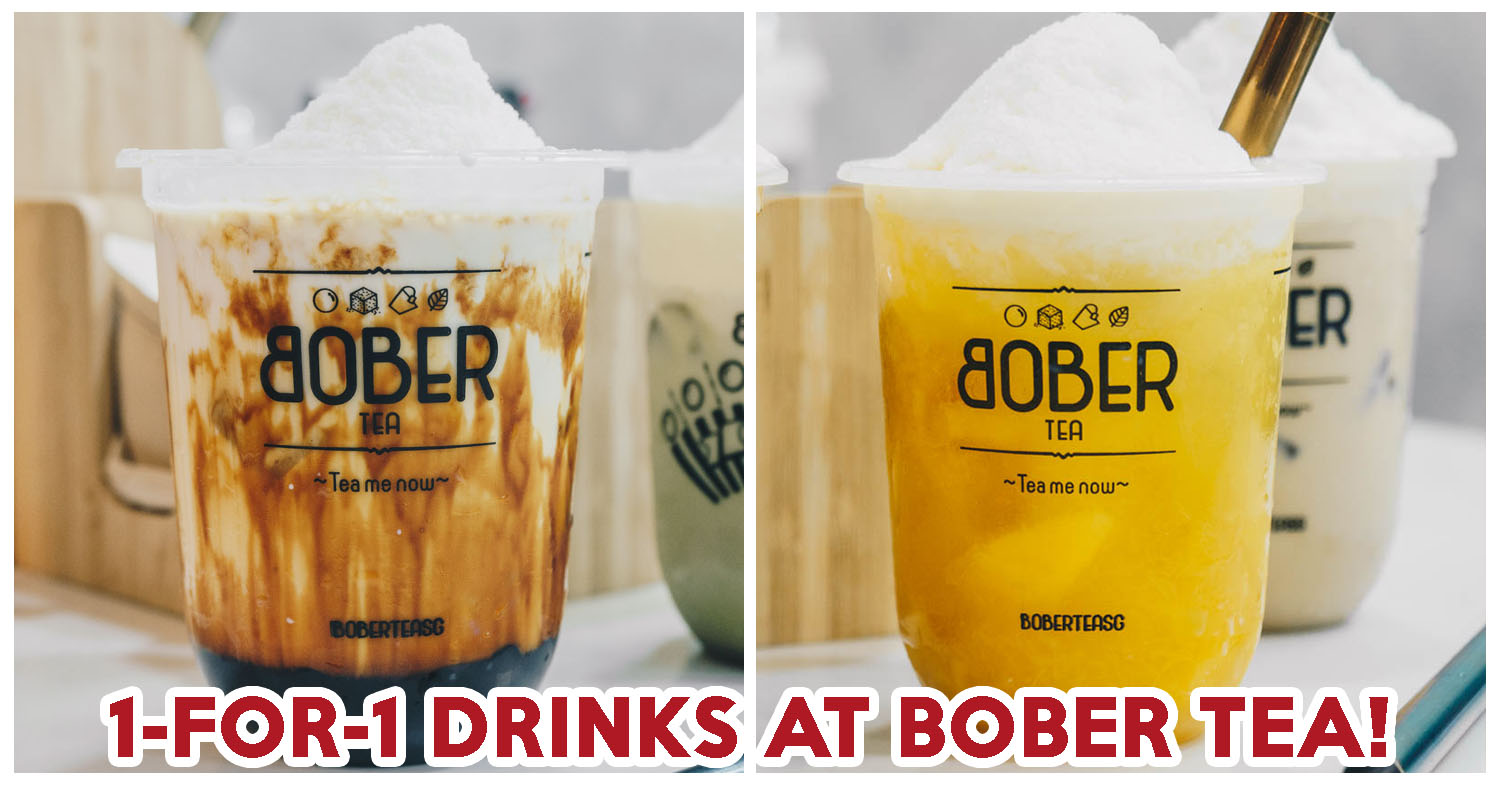 1-for-1 drinks at Bober Tea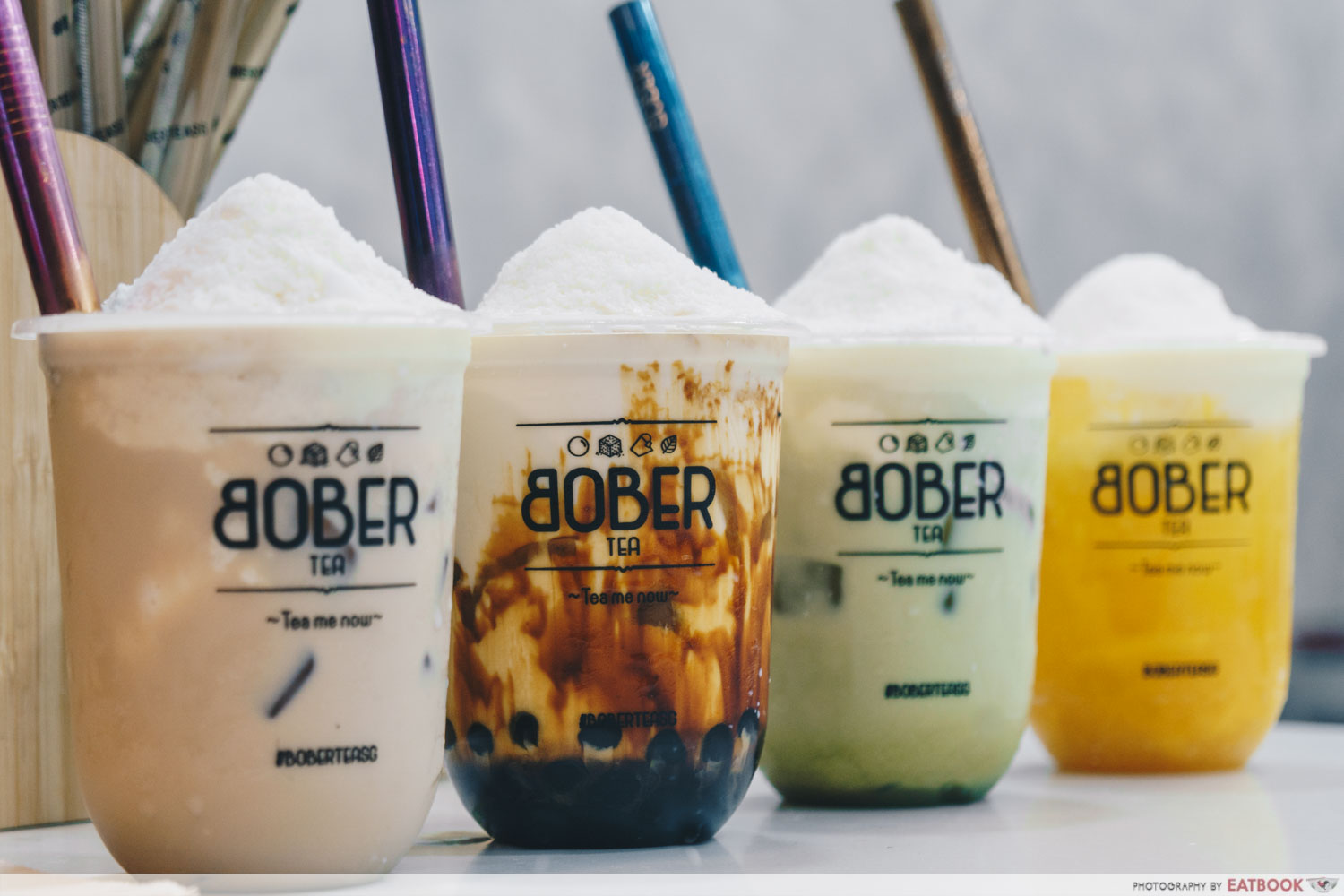 Homegrown BBT brand, Bober Tea, has had quite the glo' up over the past year. Starting out as a humble kiosk at Bishan MRT Station, the chain now has three outlets with a fourth one slated to open at Esso Sengkang in mid-January. The new outlet will even satiate your late-night boba cravings, as it's open 24 hours—so you can fuel your car and belly at the same time!
To start the new decade on a sweet note, Bober Tea will have a 1-for-1 promo on five of their new drinks from 1 to 3 January 2020 at all their outlets. They are the Chizu Snow Roasted Milk ($4.30), Chizu Snow Milk Tea ($4.70), Chizu Snow Brown Sugar Milk ($5.40), Chizu Snow Matcha ($5.50), and Chizu Snow Mango ($6.70).
Each order even comes with a free metal straw so you'll be doing your part for the environment. That being said, do note that the promo is only valid for the first 150 customers at each outlet each day.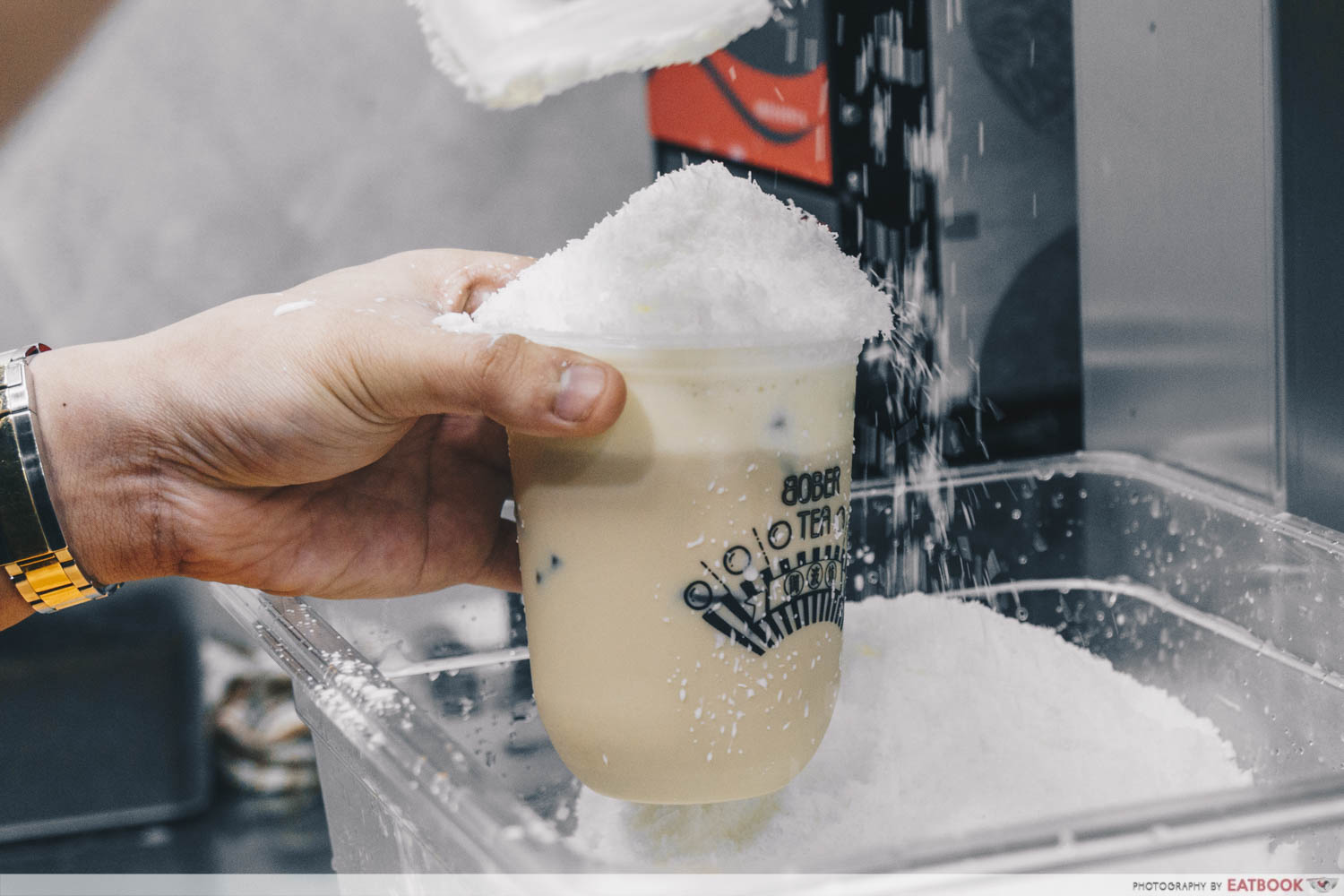 What sets the Chizu Snow series apart is the mountain of dessicated cheese capping each order. The cheese is made from fresh Hokkaido milk which