Kong Cafe Review: New Minimalist Korean Cafe With Honey Butter Waffles Opened By A Korean
Food SG
Kong Cafe Review: New Minimalist Korean Cafe With Honey Butter Waffles Opened By A Korean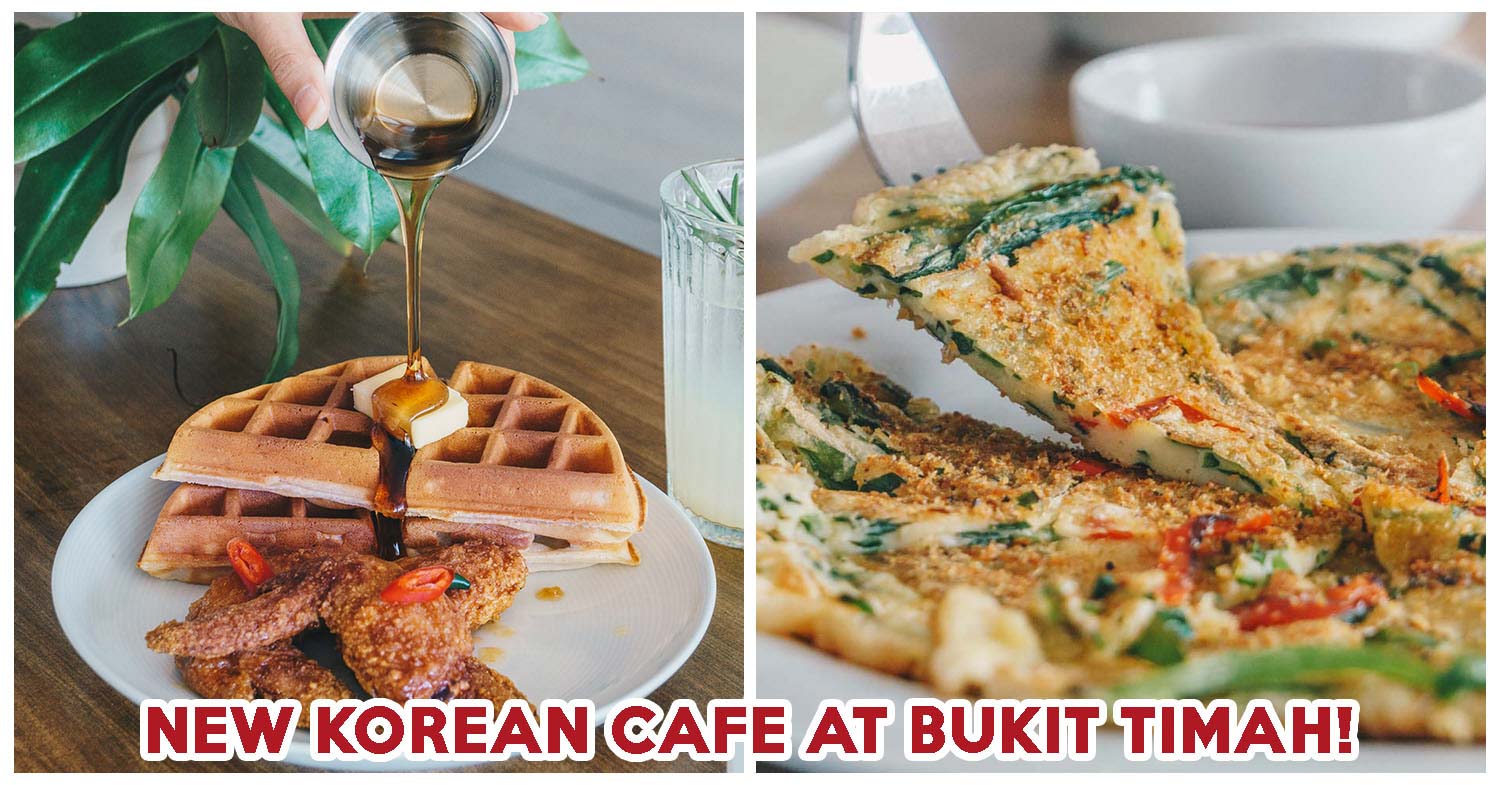 Korean fare at Kong Cafe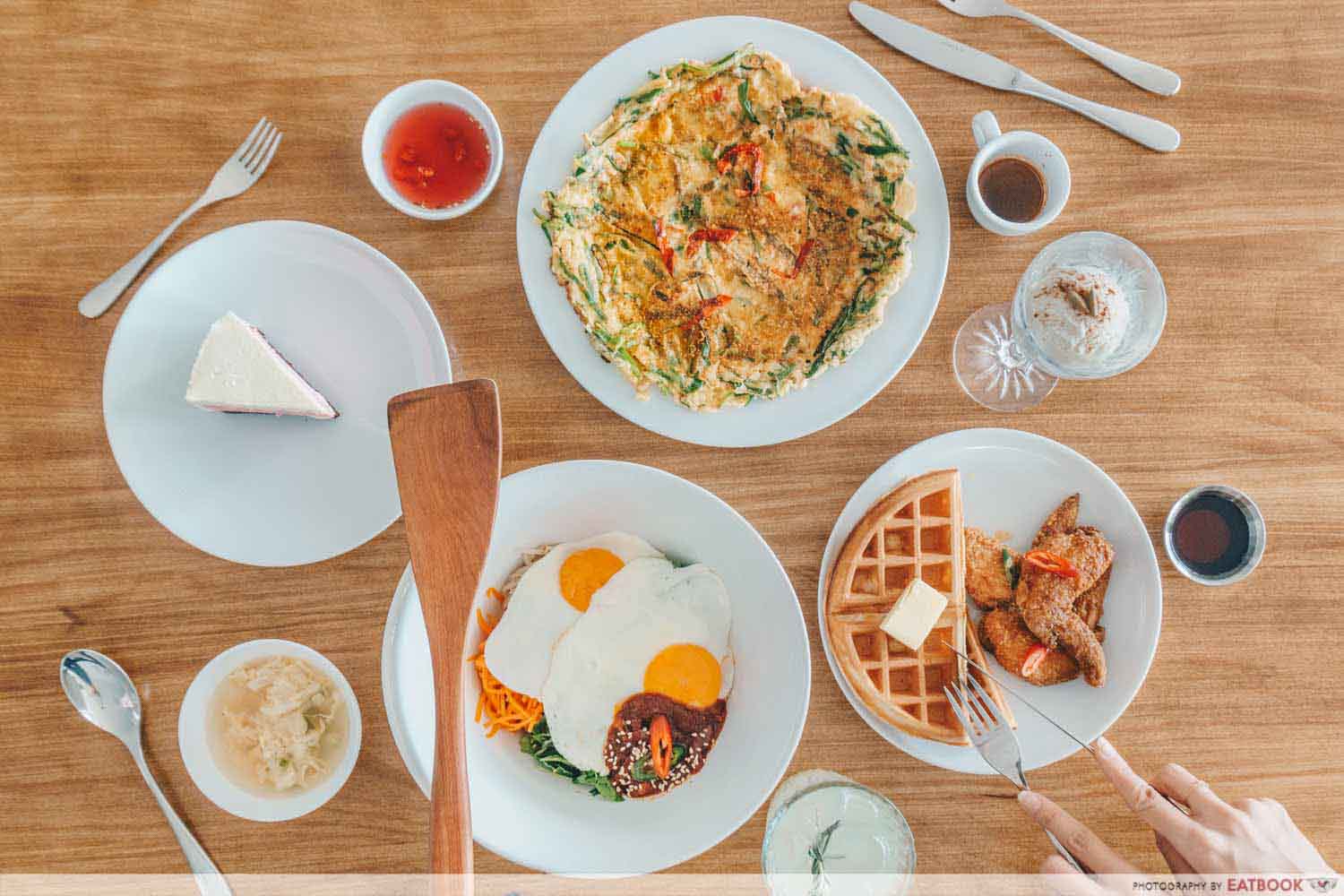 Besides the gorgeous landed properties dotting it, Bukit Timah Road is home to many local cafes such as artisanal bakery, Micro Bakery & Kitchen. It doesn't help that I live in the area, as my wallet cries from the constant indulgence of cafe hopping. But a bus ride home led me to chance upon Kong Cafe.
10 Bukit Timah Cafes For Melbourne-Style Coffee And Legit Pastries
This minimalist cafe situated along Dunearn Road is the brainchild of Hanna Mi Kim, a Korean expat who has been living in Singapore for the past nine years. Incorporating her prior experiences as a coffee joint owner and an artist, Ms Kim conceptualised the cafe to be a space for brunch and to showcase her art pieces.
Food at Kong Cafe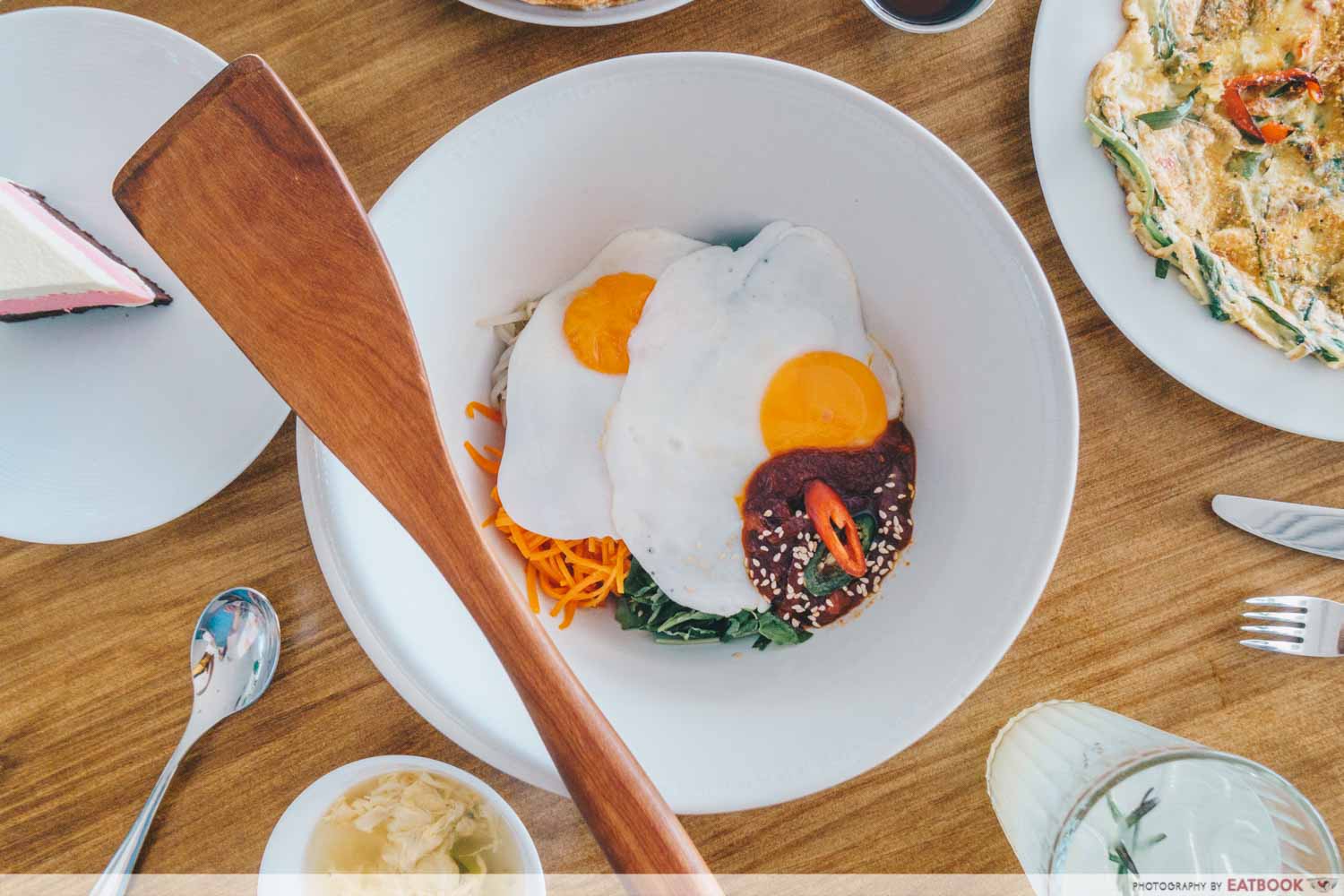 Watching Bok Joo passionately eat on Weightlifting Fairy got me hooked on Korean cuisine. Visits to my favourite Korean joint happens at least once a month, where I have my fill of jjajangmyeon and banchan. This naturally got me excited to try out classic Korean dishes on Kong Cafe's menu such as Bibim Bowl ($26).
Don't be taken aback by the massive size