The Feather Blade Review: Flat Iron Steak And Hearty Beef Bowls Topped With Foie Gras At Club Street
Food SG
The Feather Blade Review: Flat Iron Steak And Hearty Beef Bowls Topped With Foie Gras At Club Street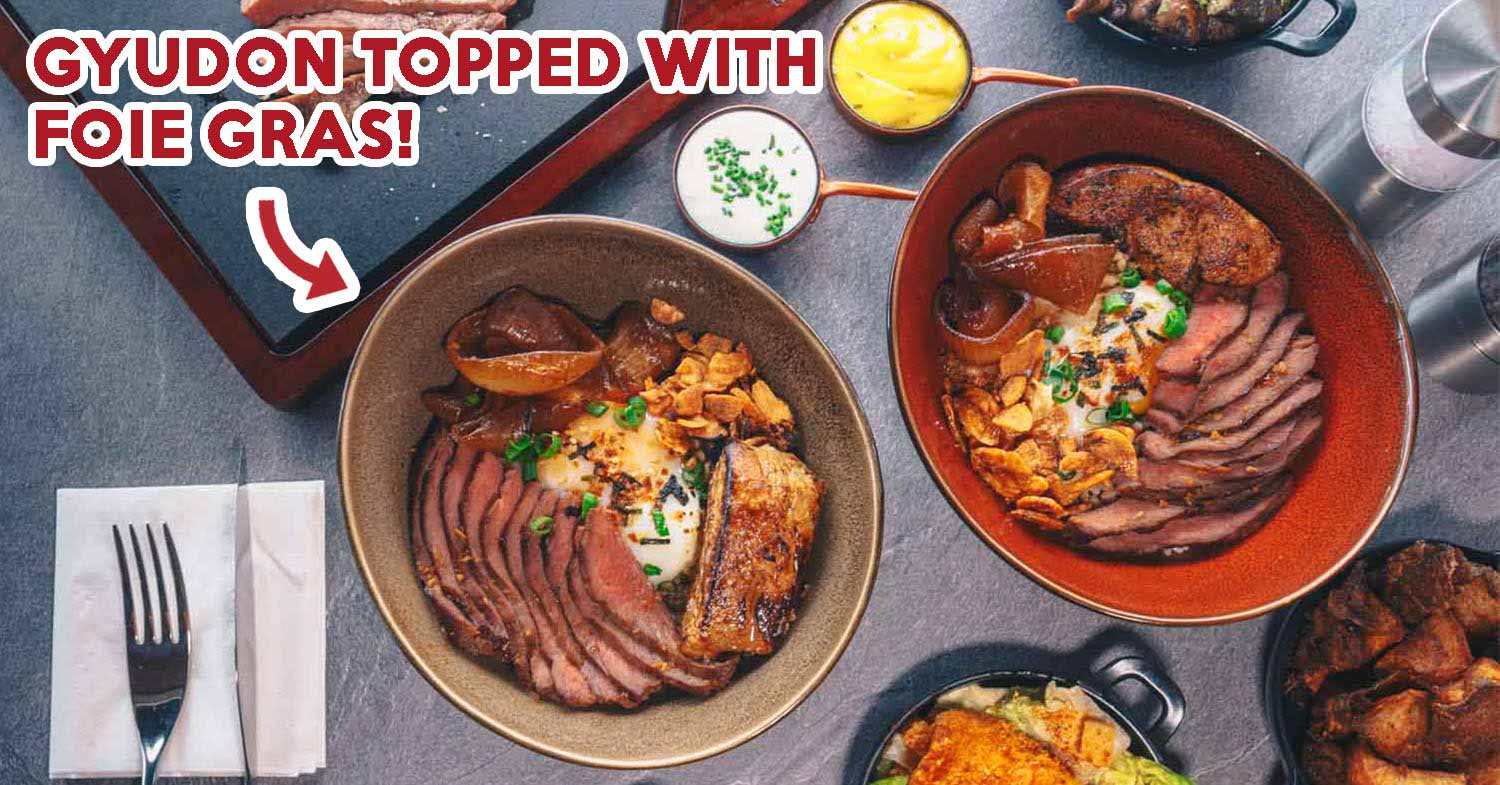 The Feather Blade in Singapore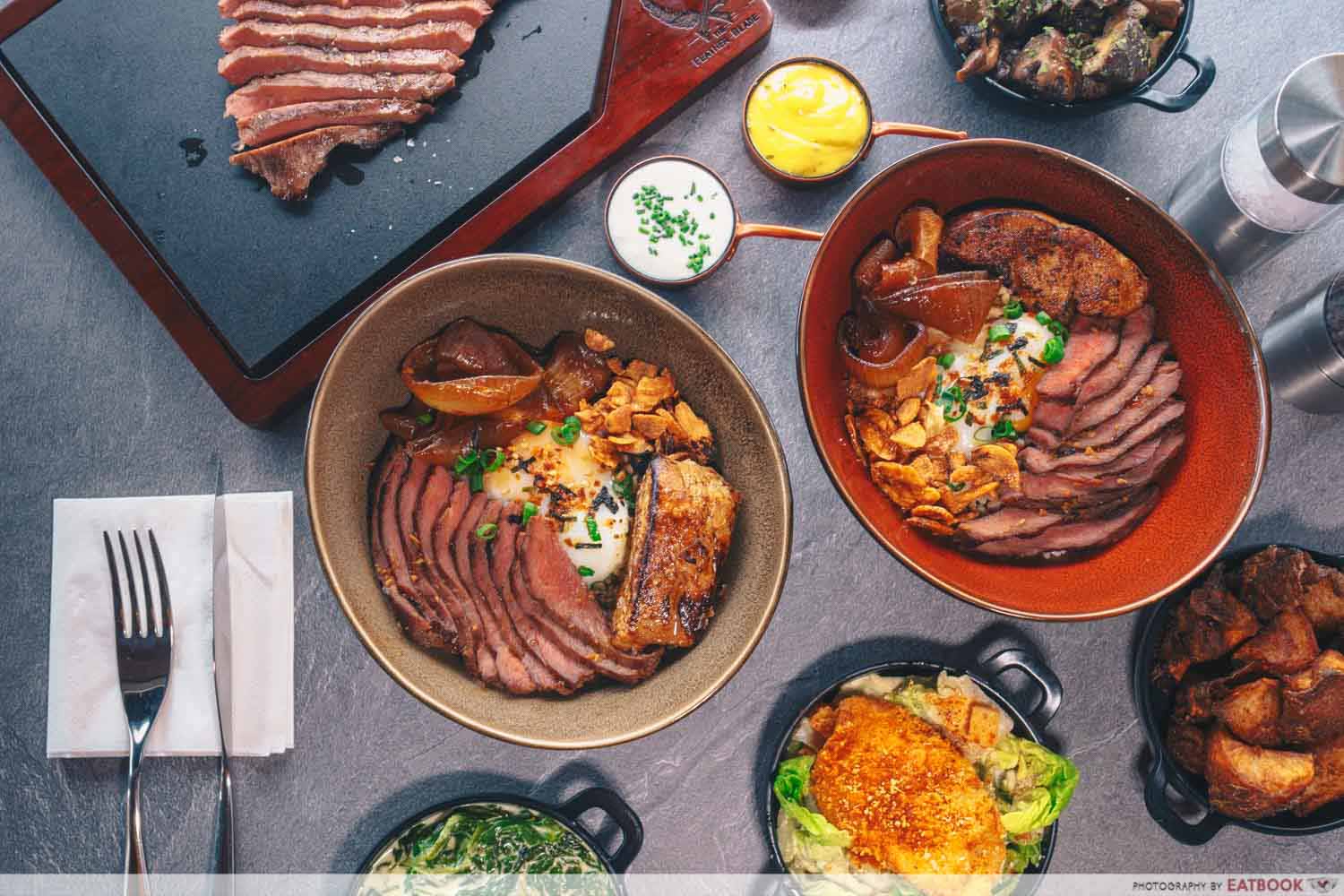 Since settling down and opening a permanent shop at Club Street earlier this year, The Feather Blade has quickly become a household name for steak. Positive feedback from regular customers has encouraged them to extend their opening hours beyond dinner, so those working in the CBD can now get robustly flavoured steaks even during lunchtime.
10 Cheap Steaks Under $30++ That Are Mouth-Watering Delicious
Food at The Feather Blade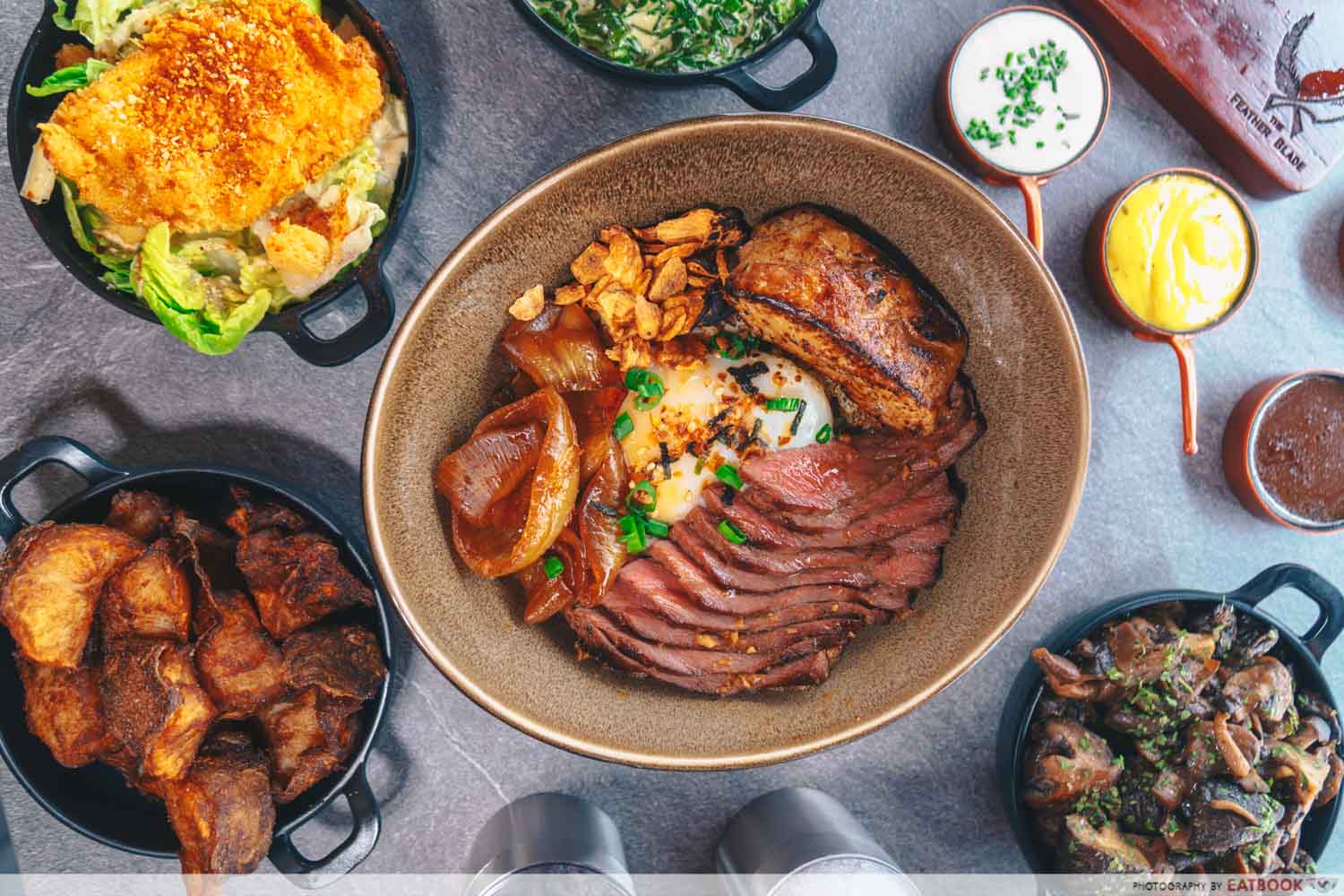 This new opening time brings with it an updated lunch menu and you'll notice a refreshing addition, The Feather Blade Gyūdon ($14++), to their otherwise minimal offerings. This Japanese-style beef bowl makes for more than just a quick and filling meal for those on a time crunch during their lunch break.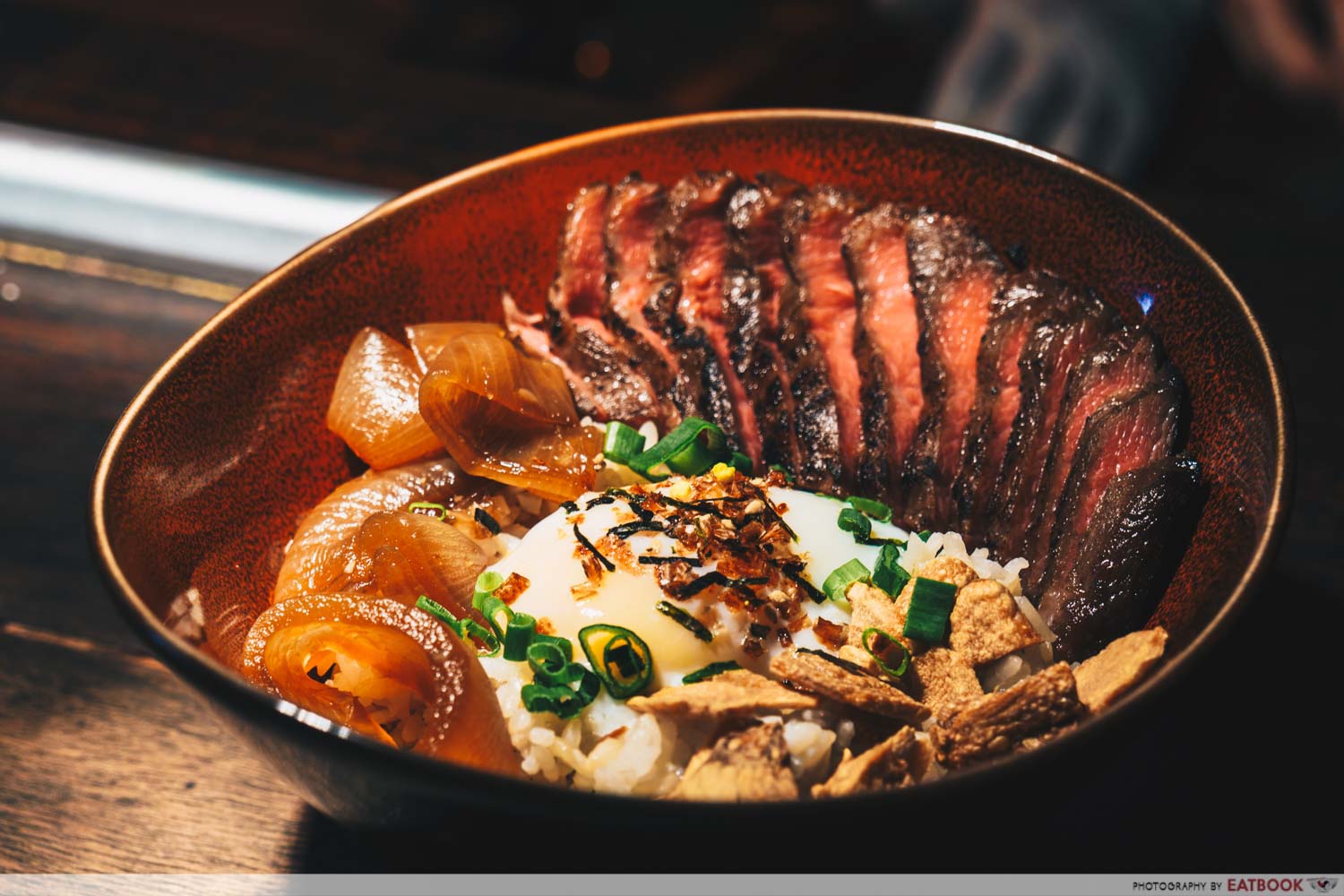 Just as how there is attention to detail in Japanese cuisine, The Feather Blade similarly constructs their Gyūdon carefully at the countertop of their open kitchen.
They start with a solid base of Japanese rice accented with crunchy flakes of kombu, also known as dried sea kelp. Seasoning their classic flat iron steak in a house-made sukiyaki marinade, these charred slices of beef fan across the fluffy bed of