Petit Pain Review: Queue-Worthy Croissants At Joo Chiat By An Ex-Artisan Boulangerie Co. Baker
Food SG
Petit Pain Review: Queue-Worthy Croissants At Joo Chiat By An Ex-Artisan Boulangerie Co. Baker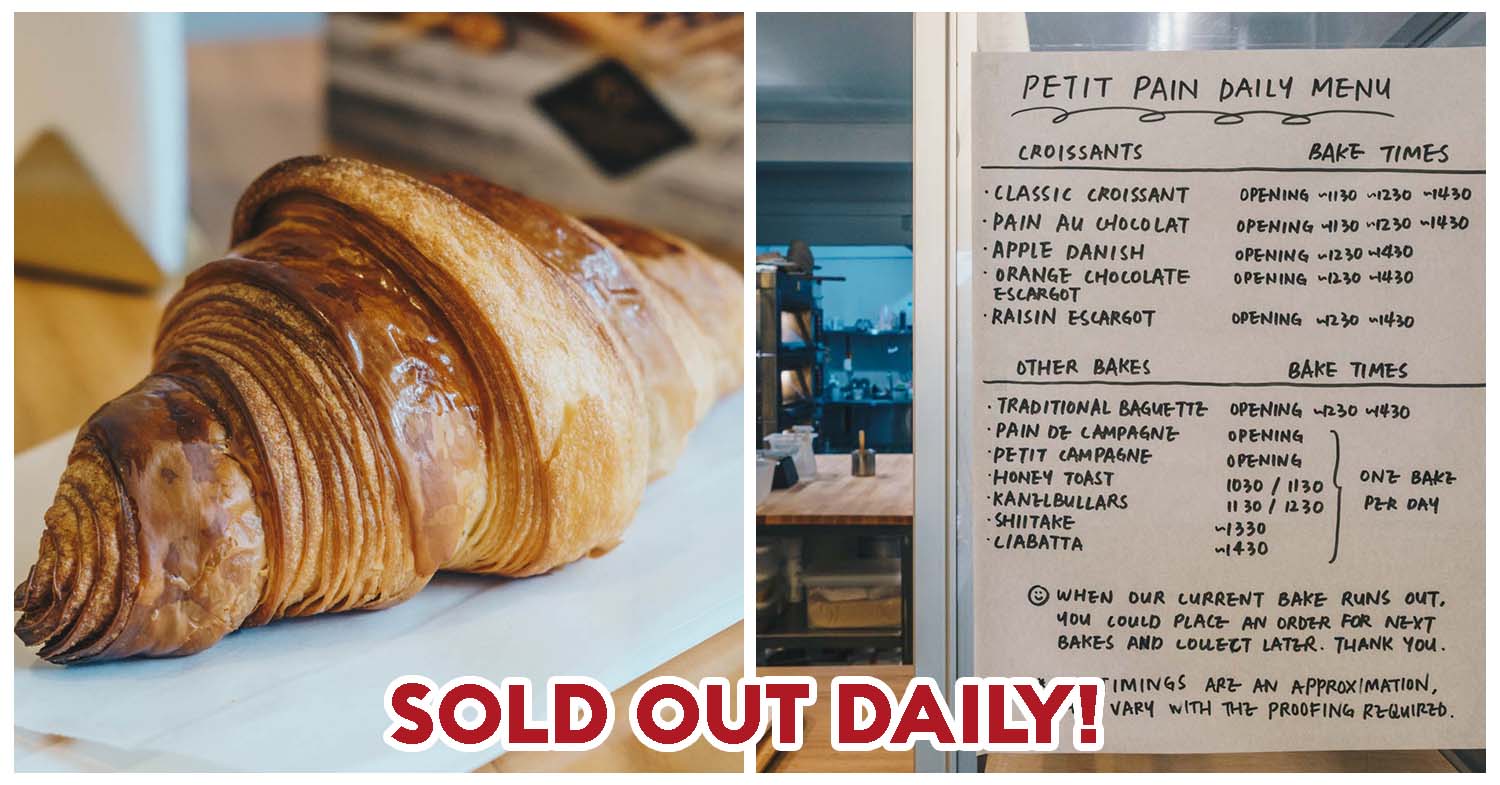 Petit Pain cafe for freshly baked goods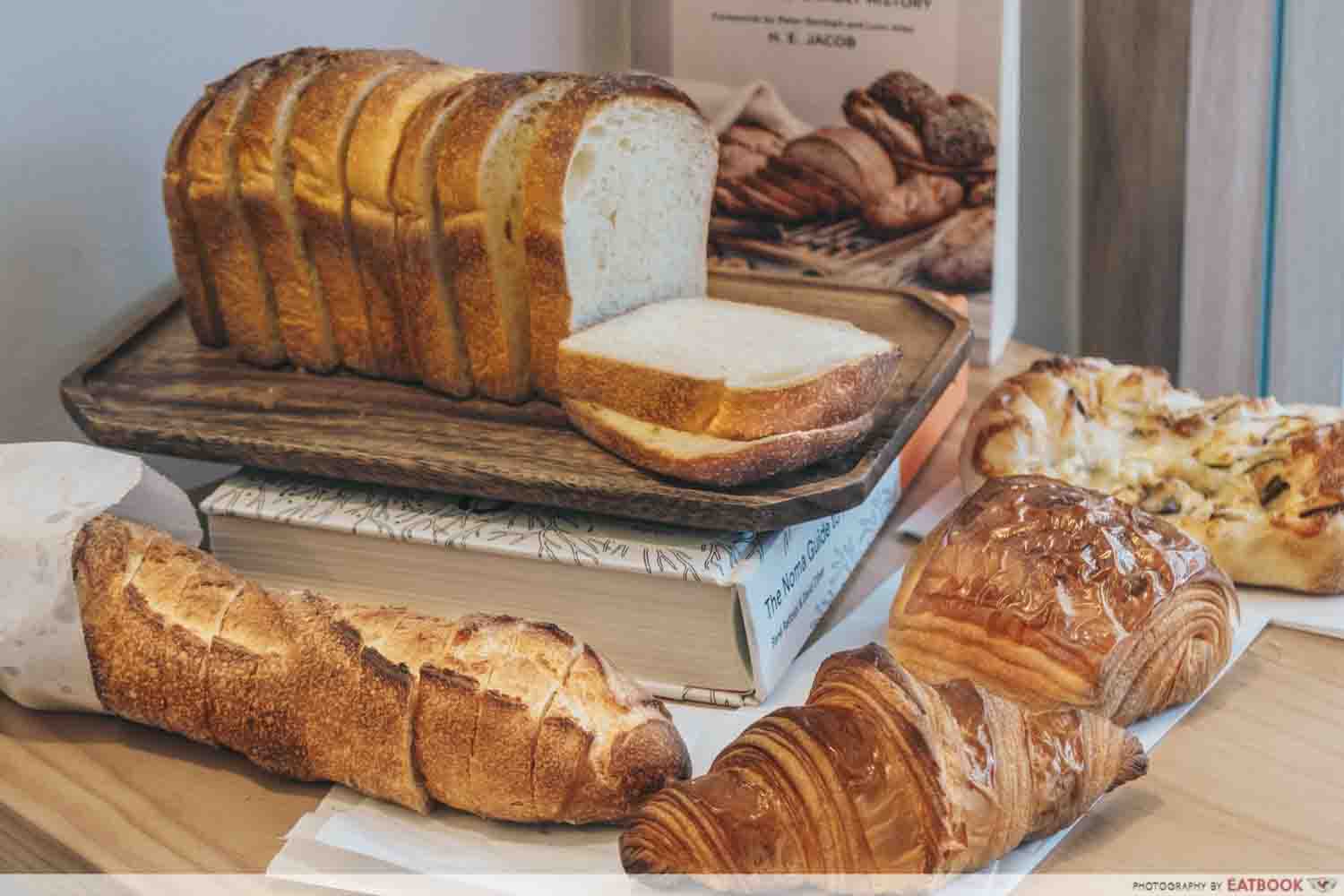 Guilty as charged. I'm a fan of IG-worthy cheese pulls and jiggly souffle pancakes. However, I also love simple pleasures such as a hearty bowl of soup or freshly baked bread. Petit Pain definitely got my attention when pictures of its unassuming croissants, as well as rumours of its perpetual snaking queues, started popping up on social media.
Food at Petit Pain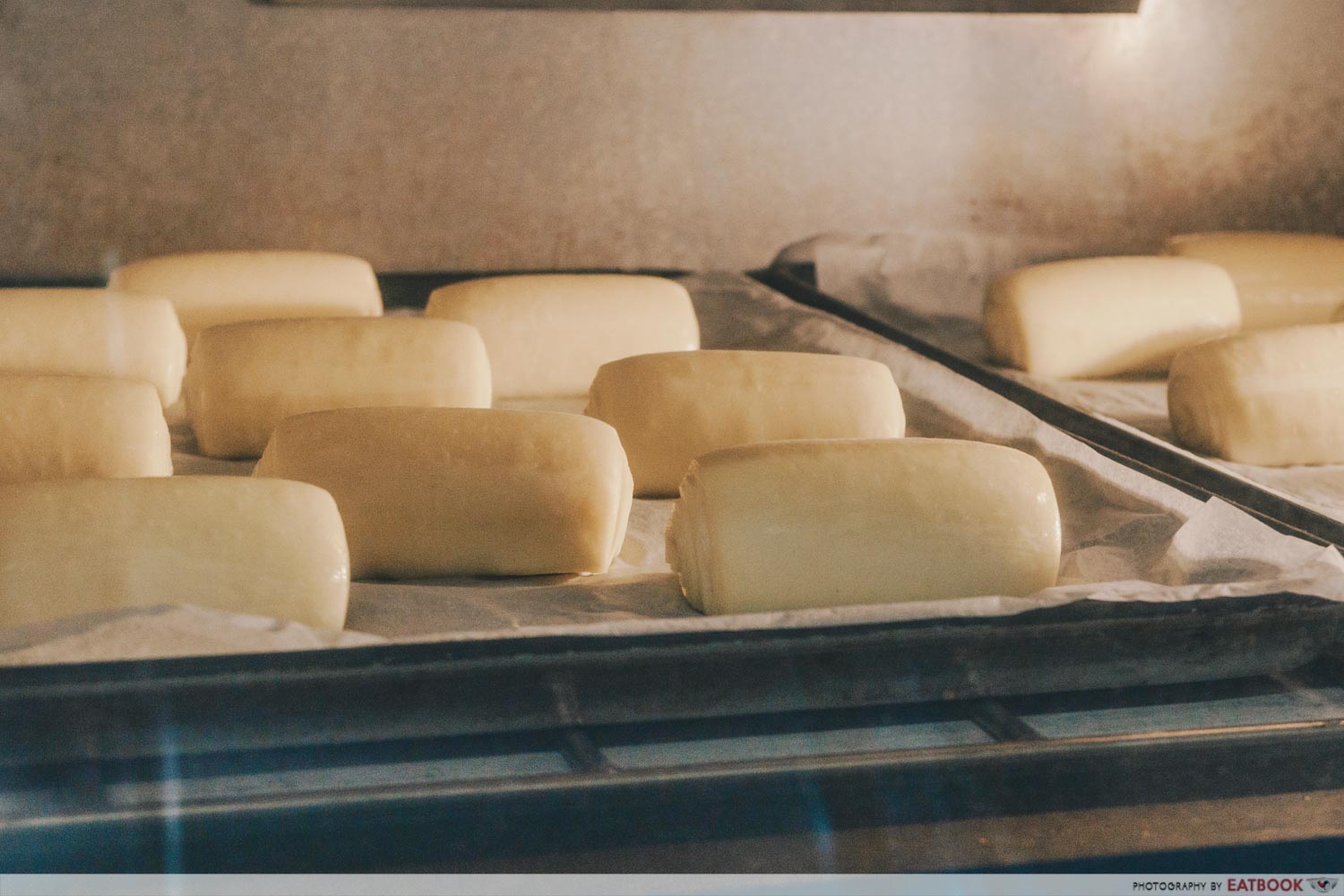 When we first arrived at Petit Pain, we were greeted with empty shelves and nothing for us to buy on the spot. There were only rolls of dough slowly getting baked in the ovens, without a care in the world—a stark contrast to customers getting jittery as they wait for a new batch to be ready.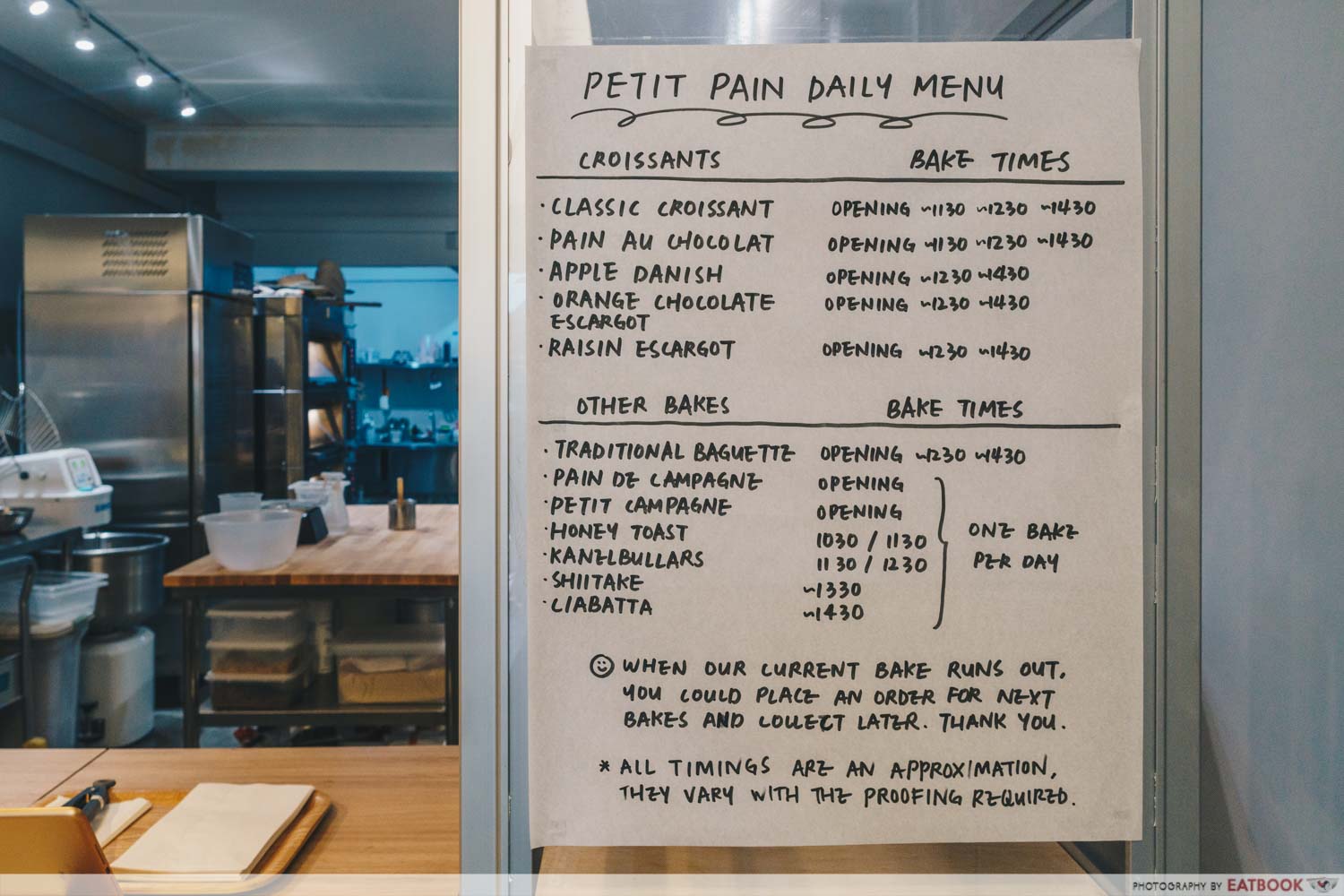 Thankfully, we anticipated this and made our purchases online via Facebook Messenger on their Facebook page, two days before. We have also taken a picture of their daily bake times for those who are looking to head down without pre-ordering, as a portion will be saved for walk-ins.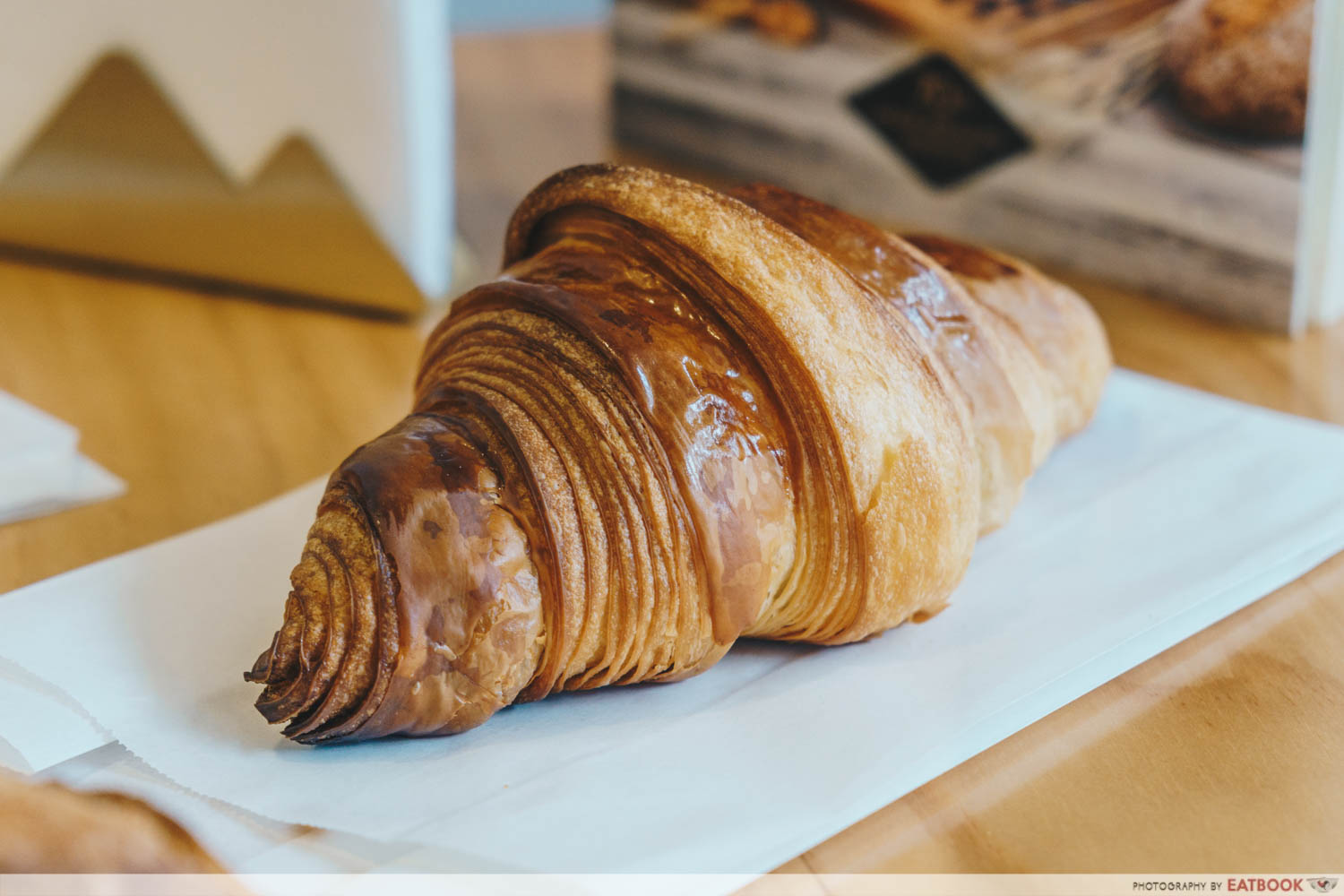 Based on reviews, the Classic Croissant ($3) seemed to be its best-seller and I can see why. The immaculate layers of pastry