Cathay Pacific launches sale to Bangkok, Seoul, Tokyo, Osaka and more. Book from 9 – 21 Oct 19
Wealth SG
Cathay Pacific launches sale to Bangkok, Seoul, Tokyo, Osaka and more. Book from 9 – 21 Oct 19
Be embraced by the cool autumn breeze and admire the breathtaking change of leaves.
With Cathay Pacific special fares to Korea, Japan, Canada and other destinations, you can experience the best of autumn around the world – starting from just SGD218 all-in. Offer ends on 21 October 2019.
Offer ends 21 October 2019.
Click on the fares below to book: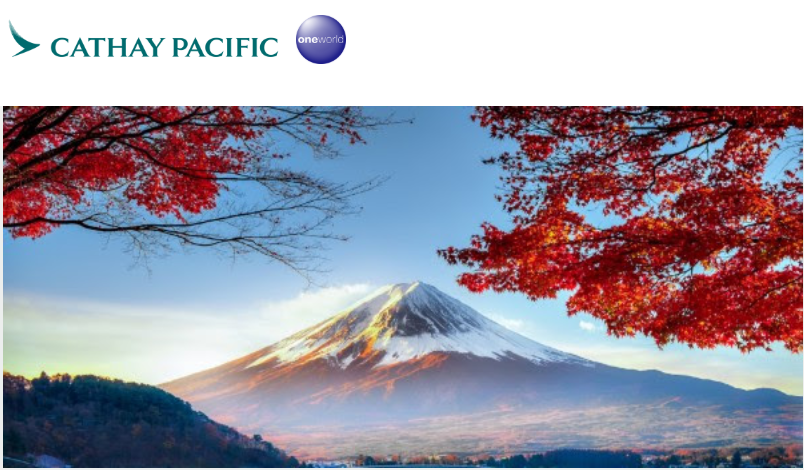 Destinations Fares from Find Flights Hong Kong S$218 Find Flights Bangkok S$228 Find Flights Taipei S$388 Find Flights Seoul S$578 Find Flights Tokyo S$218 Find Flights Osaka S$538 Find Flights Fukuoka S$588 Find Flights Nagoya S$608 Find Flights Niigata S$578 Find Flights Tokushima S$578 Find Flights Brussels S$1228 Find Flights Paris S$978 Find Flights London S$958 Find Flights Read full content from Money Digest