Popeyes Has A New Chocolate And Kaya Waffle Burger With Spicy Coconut Chicken Patty
Food SG
Popeyes Has A New Chocolate And Kaya Waffle Burger With Spicy Coconut Chicken Patty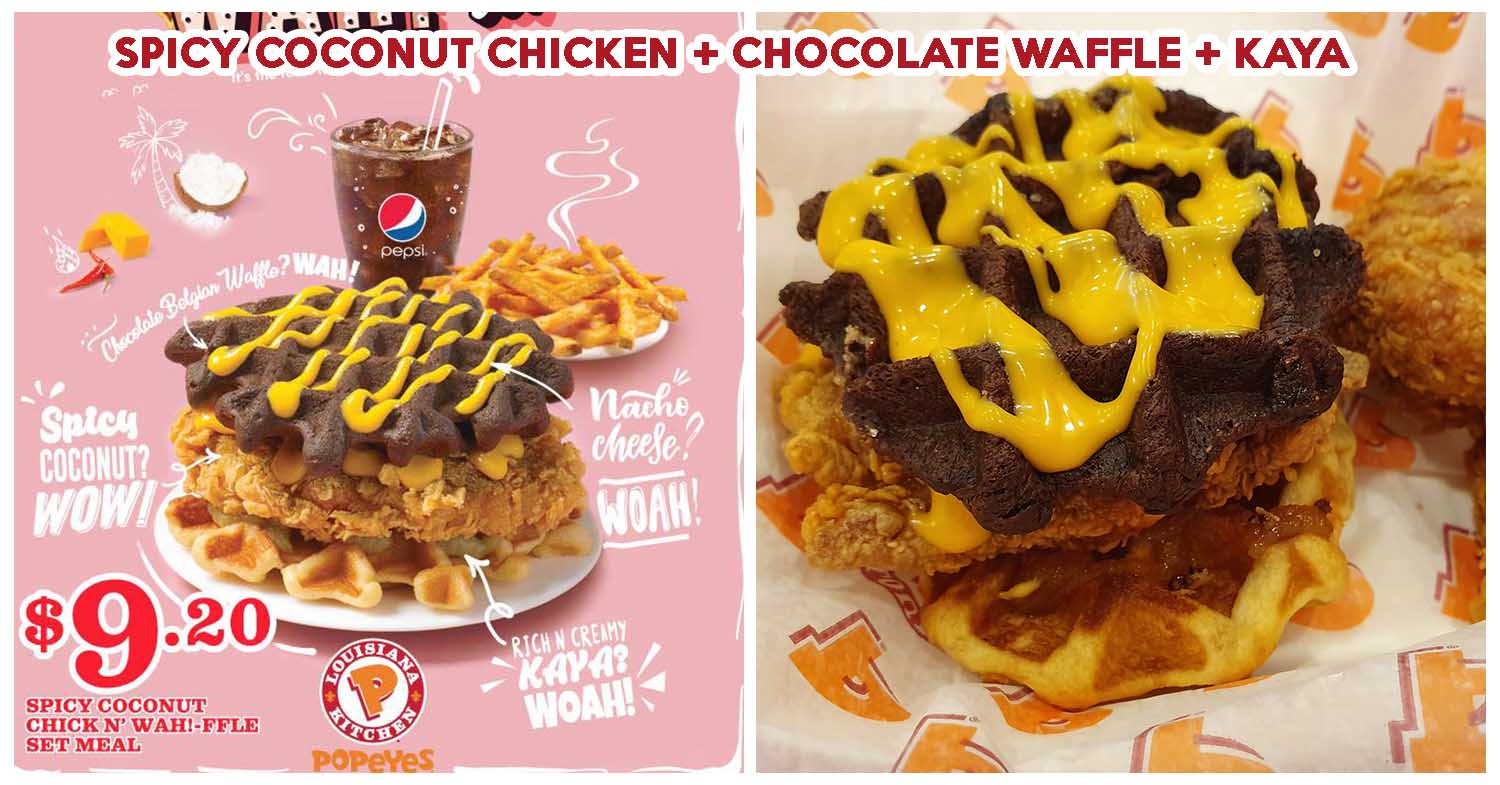 Popeyes' Spicy Coconut Chick N' Wah!-ffle is out of this world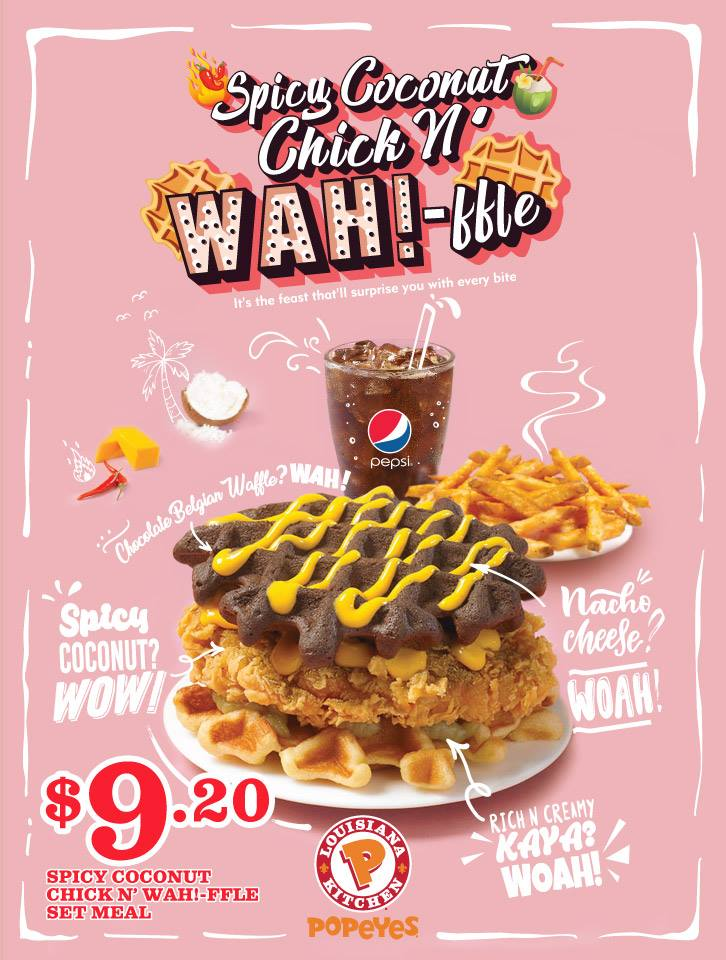 "Wah" is right, when it comes to Popeyes' new Spicy Coconut Chick N' Wah!-ffle. While other fast food joints are coming up with safe creations like Thai milk tea ice-cream and ma la chicken, Popeyes decides to go all out and surprise us with this crazy new dish.
Combining a hodgepodge of flavours together to form this waffle burger, you will find a chocolate Belgian waffle drizzled with nacho cheese, a thick piece of spicy coconut chicken patty, followed by a layer of luscious kaya and a regular waffle. We have no idea how they came up with this concoction, but it's definitely a legit item on the menu. It's priced at $9.20 for a meal with drinks and fries, which is rather expensive for something so experimental.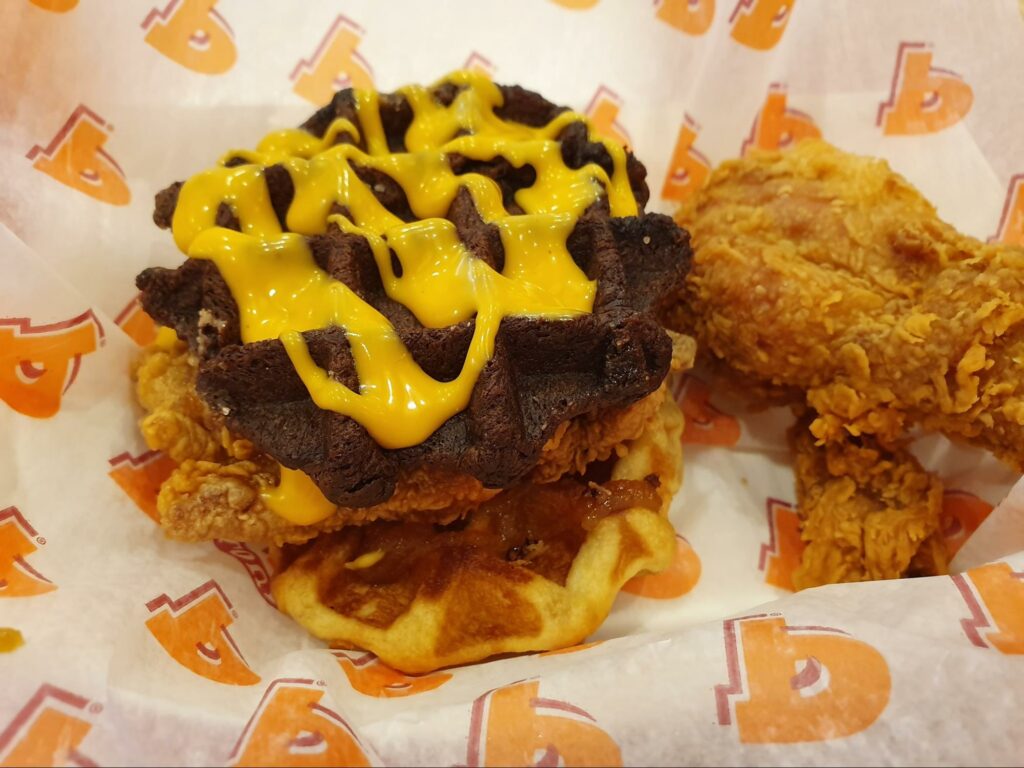 Image credit: Gary Chiang's Facebook page
Craziness aside, a netizen by the name of Gary Chiang mentions that it doesn't taste so bad. In fact, he says it reminds him of nasi lemak with sambal chilli, thanks to the combination of kaya and spicy chicken.
I have yet to taste it, so I will save my judgement until I actually