A&C Kway Chap – Delightful Kway Chap in Yishun
Food SG
A&C Kway Chap – Delightful Kway Chap in Yishun
I arrived at a coffeeshop, in a quiet part of Yishun, where uncles were throwing bread at birds while enjoying their afternoon coffee. I picked my spot in front of the unmissable A&C Kway Chap which sits in a corner of the kopitiam, and wasted no time in deciding what I wanted for lunch.
I flirted with the idea of ordering way too much before ultimately settling on the Kway Chap Set with Duck Meat for 2 ($14), with 2 portions of kway($0.50 each).
The plate was full of delicious parts, but the thing that caught my eye first was the dollop of garlic on top of the kway. I absolutely adore garlic and to have it accompany the sheets of kway was such a delight. That said, the kway was smooth, silky, and just simply excellent with the light broth.
I always spike the bowl with the piquant chilli provided. Having the kway with the now-spicy broth is the best thing.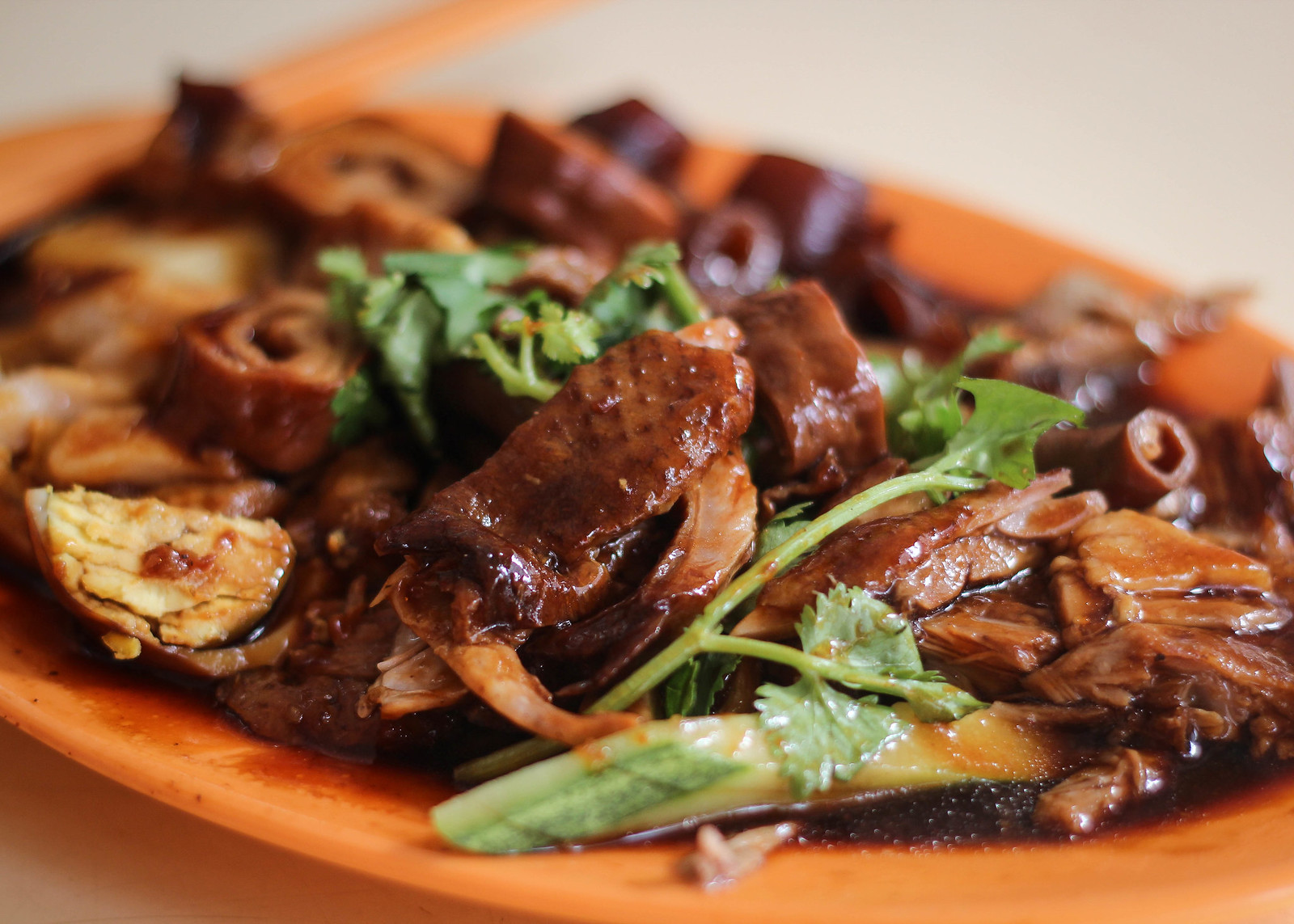 A full platter of kway chap looks like happiness to me.
Kway Chap is a combination of pork parts that have been marinated in a dark sauce (卤). Admittedly, as it includes innards,